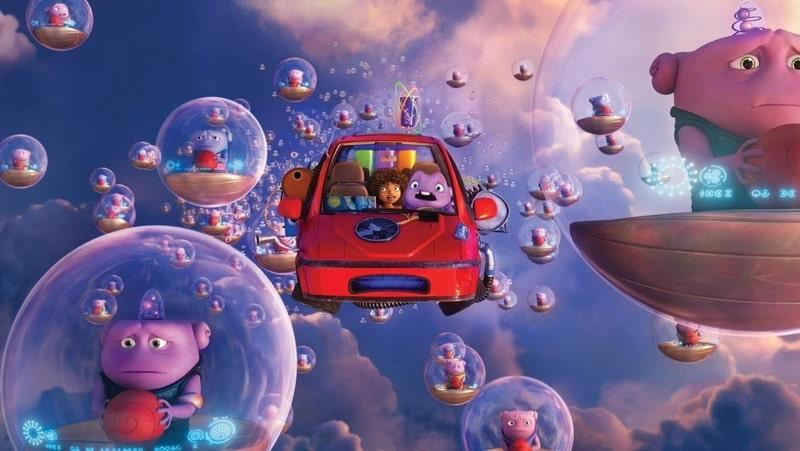 Production of TVC 3D is one of the most popular types of marketing in the advertising field today. However, this type of TVC has only appeared in Vietnam recently and perhaps many people do not know the information about it. Therefore, the following article by Viewfinder Media will send you full information about this type of 3D advertising video!

1. Production of 3D advertising TVC - What is TVC 3D?
TVC 3D movies are a visual and vivid form of advertising through the use of 3D graphic effects. Production of TVC with 3D technology brings viewers movies with vivid images, sound, and powerful effects. Impressive sense of buoyancy and depth in the viewer's brain. This creates an impressive sense of buoyancy and depth in the viewer's brain, making them likely to remember even seeing it once.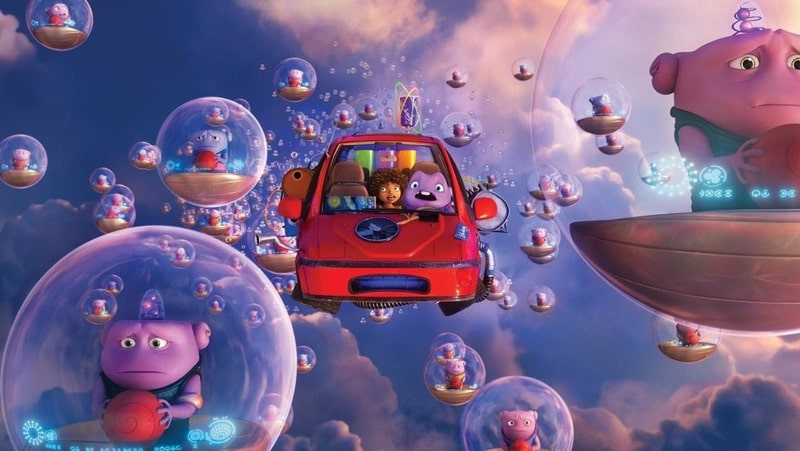 Concept of 3D TVC advertising production

The 3D promotional movies are formed based on the principle of simultaneous projection of both images with different rotation angles. From there, it is possible to affect each eyeball of the eye. When the image enters the eye, the brain will play the role of recreating the lines with breadth and depth, making the viewer feel like the scene is real.
2. Highlights of TVC 3D compared to other types of TVC
The media industry has had many great changes in the choice of the form of marketing products of the brand. Currently, TVC 3D is the type of advertising that we see a lot on TV and other media. So what are the highlights of 3D advertising movies that are favored by so many businesses? Here are its 3 highlights:
2.1. High message transmission
The first highlight that makes many businesses choose to produce 3D advertising TVC is its ability to convey high messages. With flexible effects, it is easy to create a virtual world that helps to better convey information about products and businesses to viewers. Viewers can visualize and better grasp the message that the business wants to convey. 3D advertising videos make a significant contribution to increasing corporate brand recognition.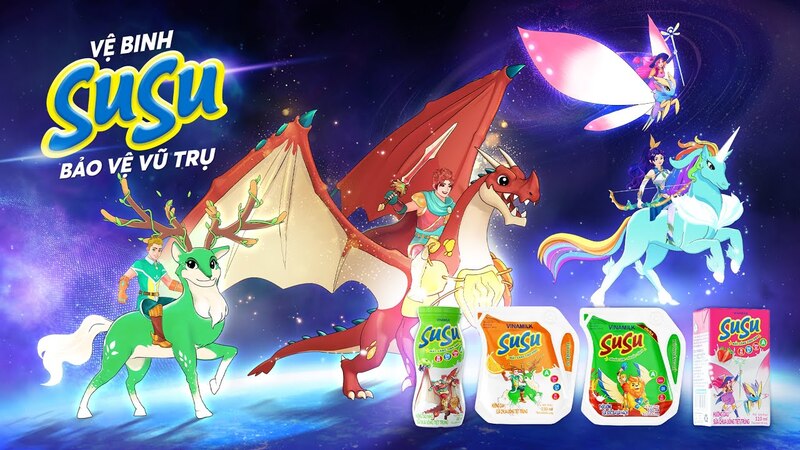 High message delivery is the first highlight of 3D TVC

2.2. Abstract, attractive images bring great spread
With three-dimensional space, diverse colors combined with flexible animation movements, TVC 3D can reproduce images vividly. The 3D character images easily stimulate the brain's senses and increase the viewer's memory level. As a result, these promotional videos can make a good impression on consumers. They will feel interested, form trust, and want to order the product to experience immediately.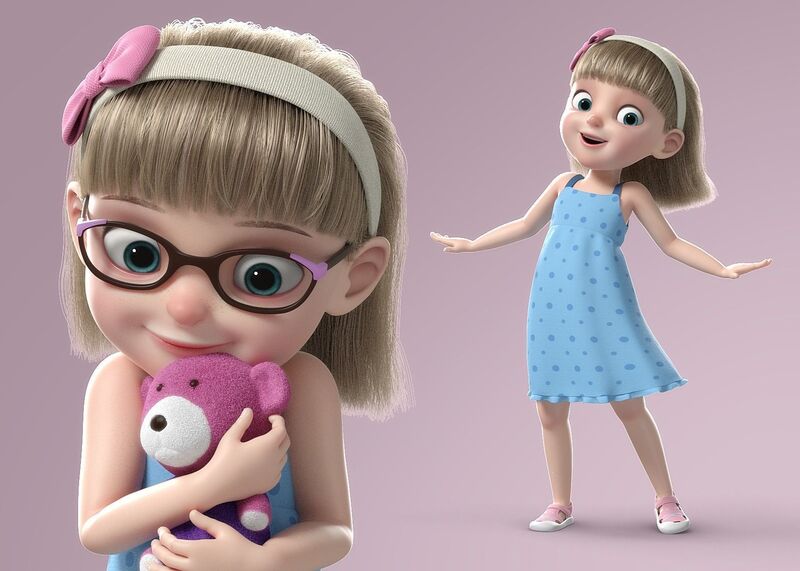 The vivid image of 3D TVC video helps to make a good impression on viewers

2.3. Bringing a competitive advantage thanks to the difference compared to other TVC in the market
The creativity and originality in character creation, line ideas, expressions, and expressions in TVC 3D make many differences compared to other TVC on the market. Especially, when real-life actors are not able to perform 100% of what is required, 3D effects are an effective solution. Not only that, when businesses choose to produce 3D advertising, it also shows professionalism and investment compared to many other competitors.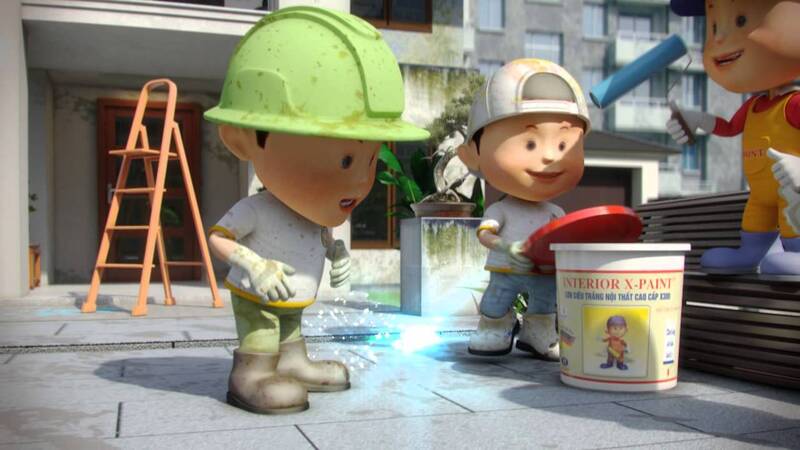 3D advertising makes a difference and shows the professionalism of the business

3. The production process of a standard TVC
The standard 3D advertising TVC production process includes 8 steps as follows:
Step 1:

Brainstorm ideas and prepare scripts for 3D commercials.
Step 2:

Sketch the character based on the appropriate scenario, also known as drawing model sheet.
Step 3:

Draw the storyboard to clearly see the scene in the footage.
Step 4:

Draw the background on paper or use graphics software to create reasonable and beautiful backgrounds.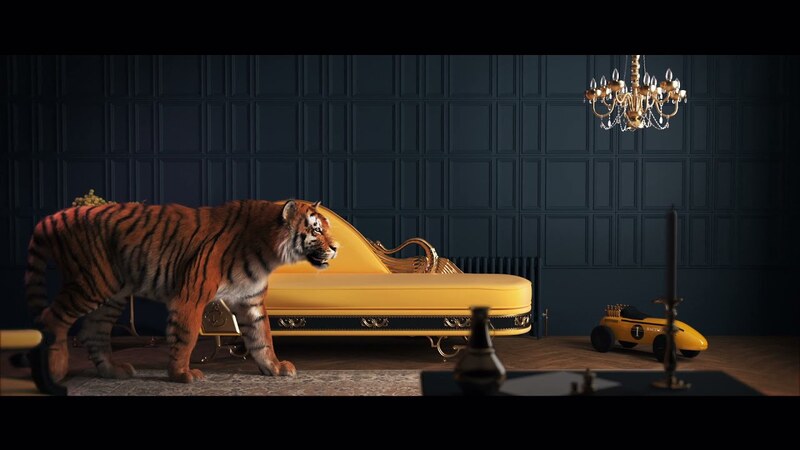 8 steps in the 3D TVC production process

Step 5:

Based on the sketch create 3D characters in 3D space on the computer.
Step 6:

Conduct Texturing for 3D commercials.
Step 7:

Create bones so that 3D characters can move and act like people.
Step 8:

Create 3D Animation, also known as motion creation of 3D characters, bringing life into the character.
4. Comparison between TVC 3D and TVC 2D
| | | |
| --- | --- | --- |
| | TVC 3D | TVC 2D |
| Image | Holographic images: Use graphic software to create vivid characters and backgrounds. More beautiful and realistic than 2D. | Two-dimensional image: Created through drawing and coloring on a flat, less realistic surface. |
| Cost | The cost is higher than TVC 2D because it requires higher graphics technology and takes more time to complete. | Lower cost, 2D graphics only need to draw and color on the plane. |
| Advertising effectiveness | Make a strong impression and easily capture the customer's attention than 2D. However, complex 3D details sometimes distract customers easily. | The attractiveness is less than 3D advertising TVC. Customers easily grasp the message the business wants to convey. |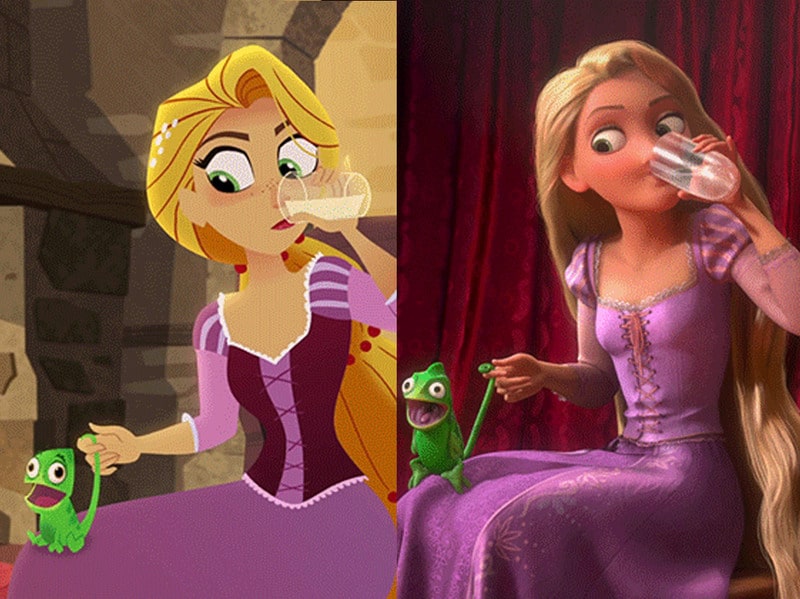 Difference between TVC 3D and 2D advertising TVC

5. Cases where TVC 3D should be used
TVC 3D is a type of advertising with advanced technology, being widely used in the marketing industry today. However, 3D promotional videos are not always suitable for use in your ad campaign. Cases where you should apply TVC 3D technology:
New product advertising:

3D advertising is the perfect choice in attracting customers' attention and highlighting the new products of the business. Moreover, 3D effects also help increase curiosity and make a strong impression on viewers.
High-end product advertising:

The 3D effect increases the persuasion and conveys the message to the customer clearly. Therefore, 3D advertising TVC is often used to advertise products such as supercars, jewelry, luxury watches, etc.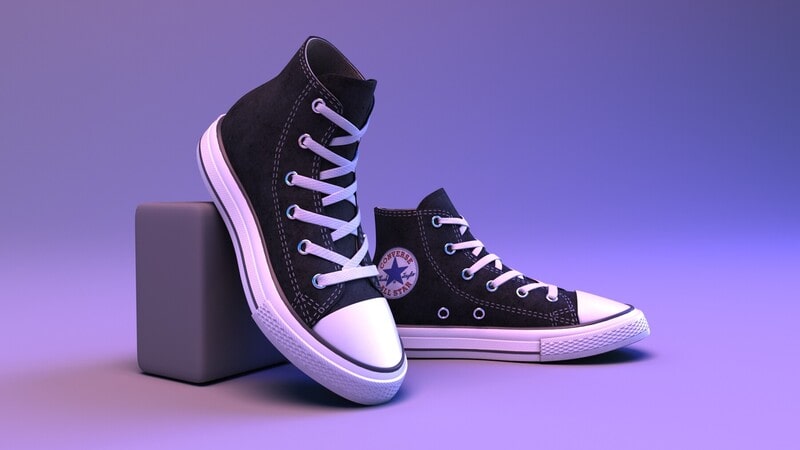 Applying 3D technology when advertising new products

Advertising in large events:

Large events such as exhibitions and fairs are suitable places to apply 3D promotional videos. Because the 3D effect helps to attract the attention of customers present at the event and make your product stand out.
Advertising on social networks:

Social networks are also one of the places where 3D videos are widely available. With the ability to attract attention and create a memorable impression of your product through video, it is a popular advertising method.
6. The best TVC 3D animation examples
Here are 3 examples of the best and most innovative TVC 3D production:
6.1. Coca-Cola | Chinese New Year Real Magic
With the aim of celebrating the Lunar New Year and the Year of the Tiger 2022, Coca-Cola has launched an advertising campaign with the title "Real Magic Lunar New Year". This advertising campaign is inspired by Chinese folklore and traditional illustrations. This is a campaign under "Real Magic" - Coca-Cola's new global brand philosophy. This TVC 3D was conceptualized by creator Yves Geleyn and executed by Ogilvy Shanghai.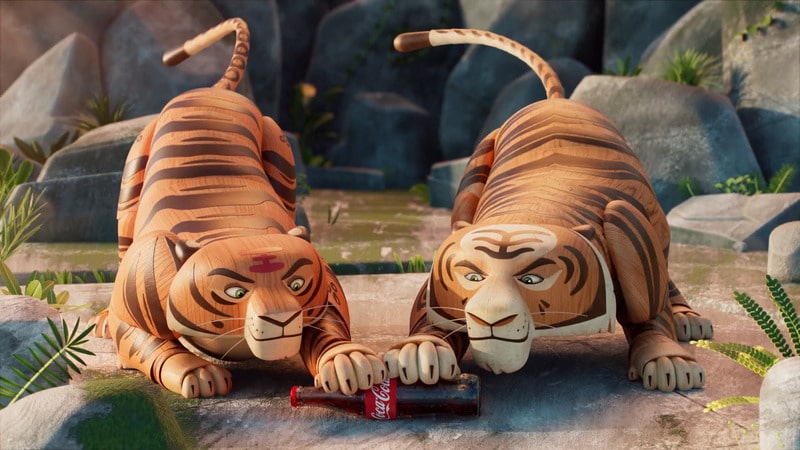 TVC welcomes Coca-Cola's Lunar New Year (Source: Coca Cola)

Capturing the importance of family reunions, creator Yves Gelelyn exploited the TVC 3D video script through the generational division of the Tiger family. This TVC by Coca-Cola is produced with a combination of elegant animations and bright colors. The harmony of light and attention to detail have brought powerful tigers with bold energy to life.
6.2. Toyota | TVC Nora's Joy 3D Characters
Referring to creative TVC 3D, we cannot ignore Toyota's Christmas 2021 advertising campaign called "Nora's Joy". TVC aims at community cohesion, together overcoming the losses caused by the Covid 19 pandemic. This is the message Toyota wants to convey to everyone through this humane 3D promotional video.
An animated film made by Agency Conill of the world's leading Publicis Groupe media group. Nora's Joy is a story about a shy young girl who has the ability to capture her emotions and put them in a glass jar. On Christmas Eve, the girl drove her Toyota Tacoma around town to spread the joy and good feelings she had kept in the jar for so long.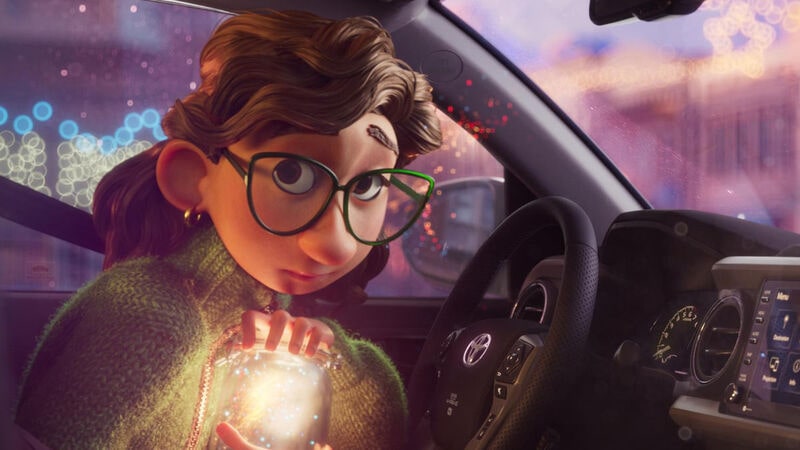 TVC Nora's Joy is Toyota's Christmas 2021 advertising campaign (Source: Toyota)

The beams of happiness and joy emanating from the jars made the Christmas sky that night more brilliant and warm. With the focus on human values and human-centered factors, TVC has brought viewers a warm, delicate, and gentle feeling. This is a new approach for Toyota in choosing ideas and conveying the brand story to the audience.
6.3. Samsung | Filmed TVC to advertise 3D new product "tablet Tab A"
Samsung is one of the brands that we are all too familiar with, as one of the world's leading manufacturers of electronic equipment. With the introduction of a new line of tablets called "Tablet Tab A", Samsung produced an animated TVC 3D to promote the product.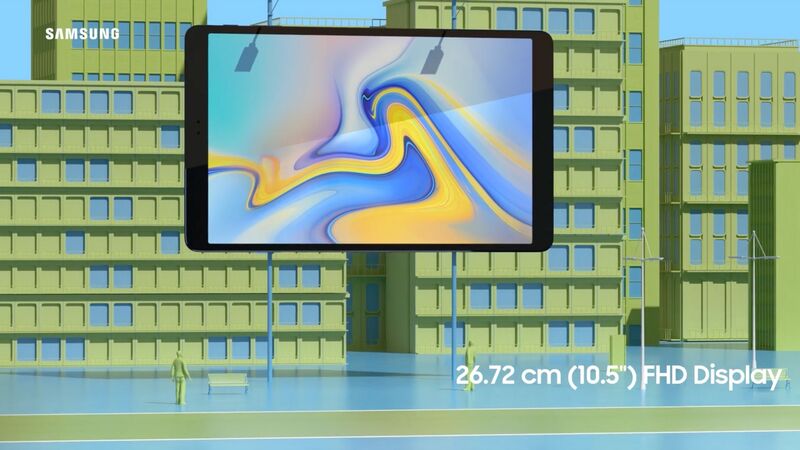 Samsung Tab A product promotion campaign (Source: Samsung)

With the 3D video format, Samsung can easily show off the look of the tablet in a variety of environments. This makes it easier for Samsung to highlight key product features.
7. FAQs related to TVC 3D implementation
2 frequently asked questions for businesses who are interested in 3D advertising TVC production services include:
7.1. What is the difference between working with a Vietnamese team and a foreign team?
The first difference between these two 3D TVC production crews is definitely the language gap. Foreign teams when working with businesses need to overcome language barriers. This is to understand the job requirements, and easily collect opinions and aspirations from customers.
However, English is now a very popular language and most people in the client company can speak English. Therefore, the language barrier for businesses and working teams is no longer a serious problem.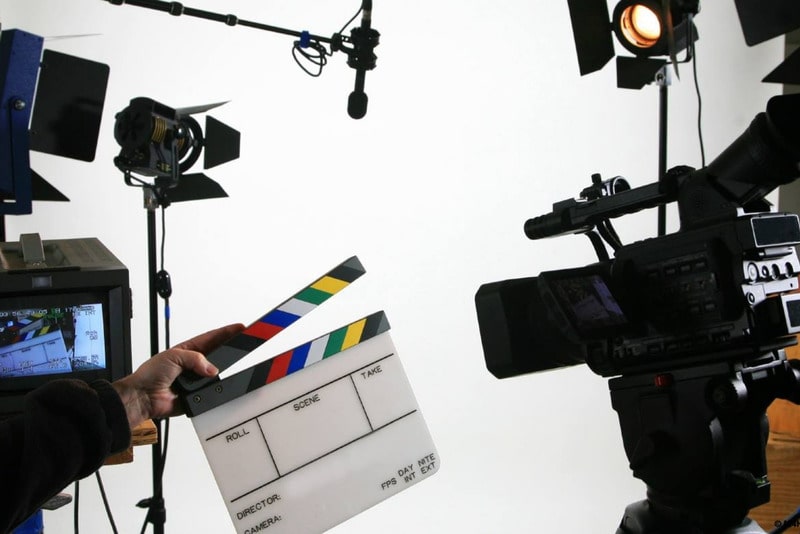 Compare Vietnamese team and foreign team

The next difference is the geographical distance and the difference in working hours. This causes a lot of inconveniences for both businesses and production crews to be booked. However, when working with foreign teams, businesses will be able to learn more ways to provide solutions to work as well as how to operate foreign teams.
7.2. Does team production think it's possible to do post-production?
Team Production plays the role of editing TVC 3D to beautify the work, if errors need to be corrected, it can be done at the production stage. However, not every post-processing part can handle. Because this work takes time and quite a lot of budget.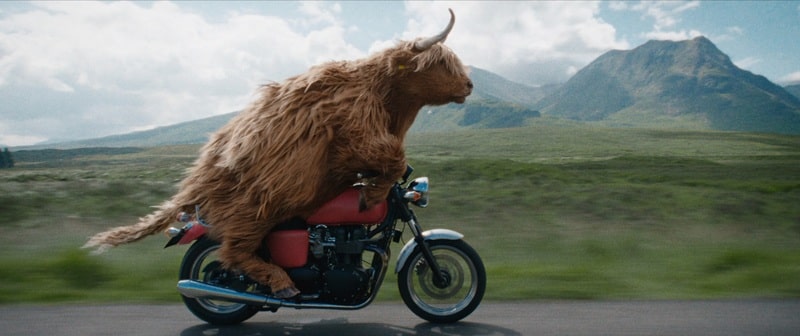 The post-production work of team production

The marketing tool TVC 3D has become more popular than before because of the variety of styles and ease of reaching the target customers of the business. The above article includes a full overview of 3D advertising. Hope you have gained a lot of useful knowledge and multi-dimensional views about TVC through the article. If you need to have any questions answered, please contact Viewfinder Media immediately!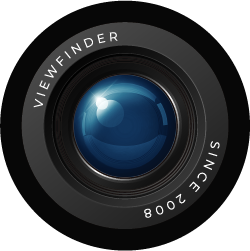 Founded in 2008, we specialize in producing TV shows, ad videos, TV commercials, and other types of content. We have continuously improved our services to become one of the top production houses in Vietnam. We offer our clients the perfect service and deliver the most effective creativity.