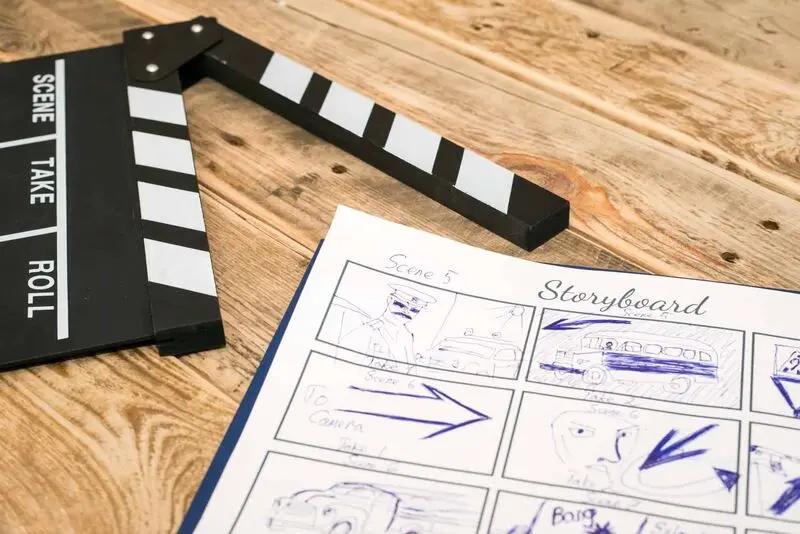 An impressive music MV script is an extremely important factor, it determines the success of a MV. No matter how good the music or lyrics are, the content and flow of the MV are of poor quality and will make your product less attractive. So what is MV? What steps does the script writing process for a music MV include? What types of MVs are there and what do you need to keep in mind when creating a MV script? To get the most complete answer, please take a look at the following article by Viewfinder Media!
1. What is a music video?
Music Video (Music Video) is a music product containing visual content combined with a song performed by a singer. This product was produced by the production team with the aim of making the artist's name and image and bringing them closer to the public. In the past, people often called MVs with names such as illustration songs, song clips or song videos.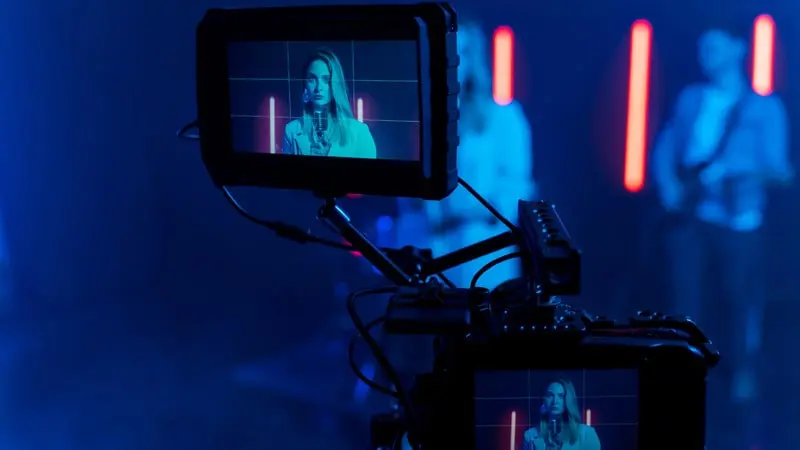 Concept of music MV
Creating a MV will use a variety of techniques such as animation, movies played by actors, or live recording without context. In the current era of digital technology, building and producing a music MV script plays an extremely important role. The images and content of MV products will help increase the popularity and fame of not only the song but also the singer performing that song.
>>>> CLICK NOW: What is TVC 3D? Standard 3D TVC production process
2. 4 Steps to create a music video script
Instructions on how to write a script for a music MV include the following 4 steps:
2.1. Read and understand the lyrics of the song clearly
as nothing to do with the song will lose the compatibility between the music and images in the MV. Through reading and researching the song's content, you will gain inspiration to write a To build a MV script for a good song, you need to read and clearly understand the content and meaning the song wants to convey. Writing a script that hmusic MV script.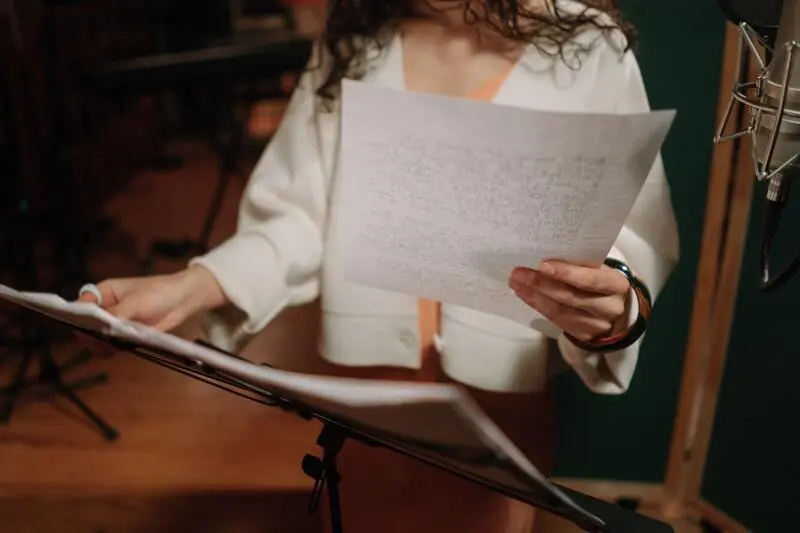 Read and study the content of the song
2.2. Write a summary of the MV script
After carefully studying the lyrics, summarize the script and build your ideas on one page. You need to make sure the summary has a complete introduction, body and conclusion. Then, you send it to the singer's crew to approve the idea or receive details that need to be edited. It's best to have many ideas so you can choose the most suitable music MV script.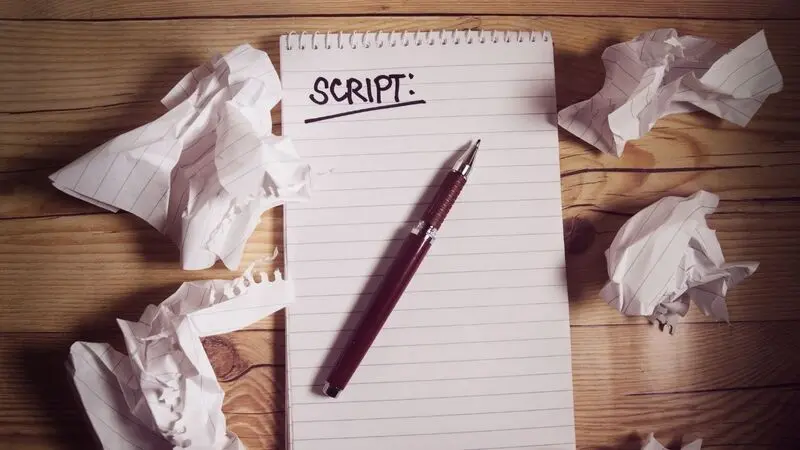 MV script summary
>>>> WATCH NOW: What is TVC animation? 5 ways to make a professional TVC animation video
2.3. Develop an outline for the music MV script
Once you have an idea, the next thing you need to do is build a detailed outline with the scene, characters and dialogue. You can divide it into 3 columns, with the dialogue or song lyrics in the middle. The left column contains the MV content and the right column includes details about the time, context, and actions of the actors in the music MV.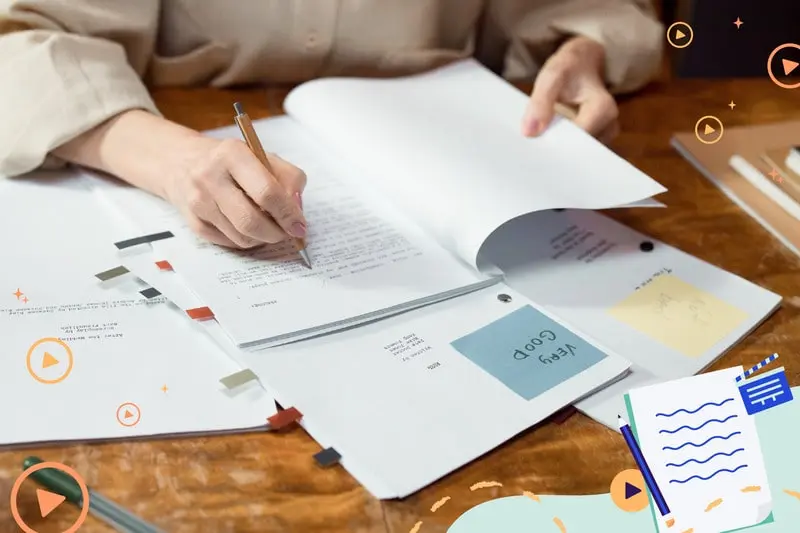 Deploy and build an outline for MV
2.4. Write detailed scripts
After completing the outline, you will move on to the final step of writing a detailed script. It includes elements:
In addition, when writing a music MV script, you need to clearly understand the song structure to allocate the MV content accordingly. You should consider the audience's mood when watching any scene in the MV. Because it must come with lyrics to create the best emotional effect. A song usually includes verse 1, bridge, chorus, verse 2, bridge, chorus or maybe climax and ending.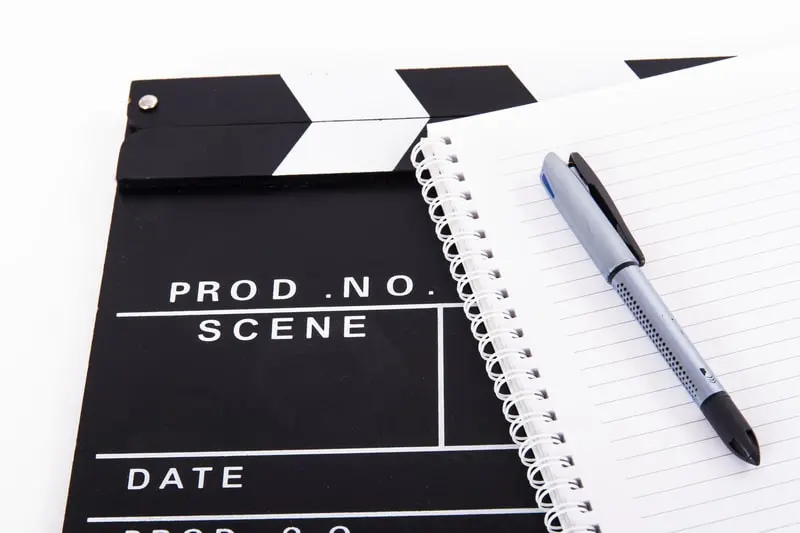 Understand the structure of the song when creating a detailed outline
Additionally, you should note down any effects or titles you want to see in the image. For effects, you can write SFX, such as "SFX: Motion blur effect". For titles, you will note with the word TITLE and the title you want to appear after the colon. However, you need to keep the subject line in all caps.
Usually, screenwriters often aim to write content based on song lyrics. However, they can be creative and use unconventional styles while filming, creating images, and setting up scenes. For example, in The Weekend's "False Alarm" MV, the story is only told through one long take. Or in Hoobastank's MV "The Reason", the MV content is about a robbery and has nothing to do with the lyrics about missing love.
3. Popular types of music videos
There are 3 main types of music videos:
3.1. Narrative
Narrative Video is a type of music MV with a simple plot and often depicts a series of consecutive events. Actors appearing in it may are professional and amateur artists. Some common narrative-style music MV scenarios are stories about love, a boy's love for a girl, followed by a misunderstanding and breakup,...

MV narrative style
3.2. Performances
Performances Video or performance video is a popular type of MV recorded in the form of stars or musical groups performing songs in concert. They will sing in front of a large crowd of their passionate fans. The purpose of this type of music MV script is to convey a sense of experience during a performance.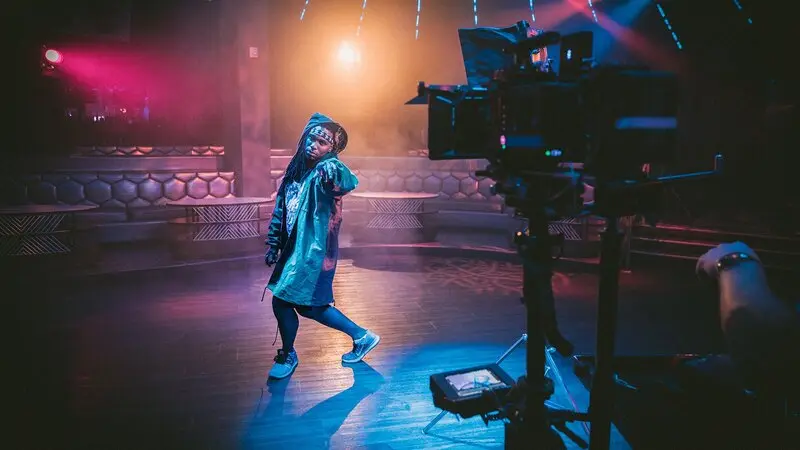 MV format performing
Performance MVs have 3 main types:
Big stage - Presented on a big stage:

This is a form often seen in MVs of famous artists because they have enough financial capacity or use footage recorded from epic performances. their.
Small stage - Presented on a small stage:

Because there is little investment and low budget, this type of video only appears in MVs of cover singers. This stage was designed by them in the garden, in the room, or even just a guitar with a beautiful background.
External view:

This is a type of MV with outdoor performance scenes. The performance requirements are very simple and do not require too many musical instruments, the singer can walk and sing at the same time. The cost of making a MV in this form may be less than a large stage MV. However, if some artists want to save money on filming MVs, they can prepare mini cameras to create their own MVs.
3.3. Conceptual – Concept, idea
Conceptual includes music videos that are poetic in form and do not follow a linear narrative. This means "see it as you see it", focusing on emphasizing the viewer's emotions and experiences. These music videos often use images and sounds to create abstraction and evoke the audience's imagination. These MVs are capable of carrying a series of metaphorical meanings based on images and melodic structures. From there, they form a resonance that helps viewers feel and express themselves.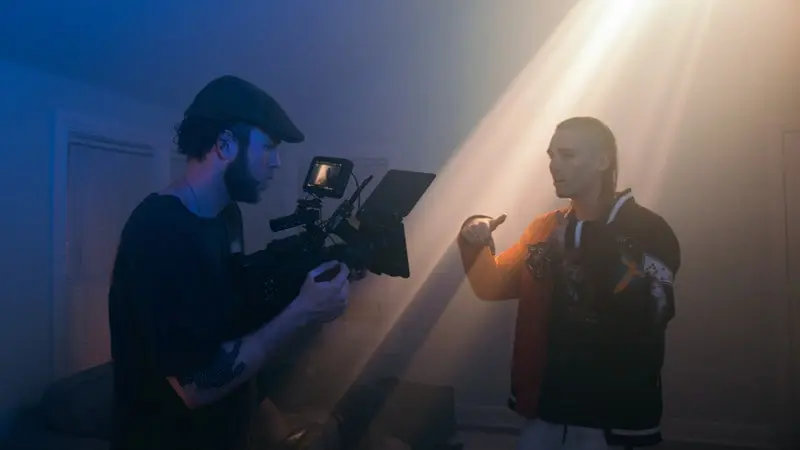 ReplaceMV musical style concept and idea Select an Image
4. What should you keep in mind when creating a music MV script?
Some important notes that you need to keep in mind when developing a script for a music MV:
4.1. Write down all the ideas you have about the MV
You just need to prepare a notebook, a pen and start writing down all the ideas that pop into your head on paper. The most unique ideas about music MV scripts will appear from here. You should remember that all the most complex and creative things start from the simplest things.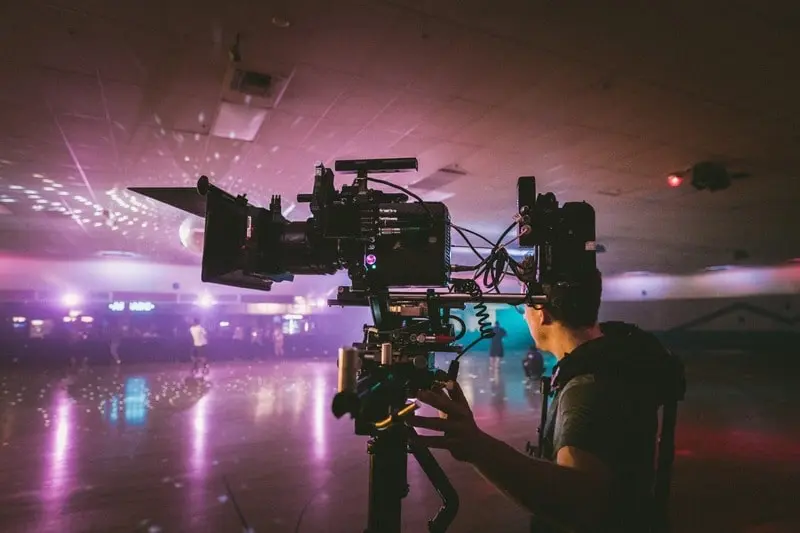 Note down ideas on paper
4.2. Develop a script suitable for the cost of making the MV
The process of producing a MV will incur many unexpected costs. You will be in big trouble if you cannot control these expenses. You must know what you have in order to estimate what you want to accomplish. From there, you will build a music MV script that suits your budget. This is similar to knowing what size your feet are and choosing the size that best fits your feet.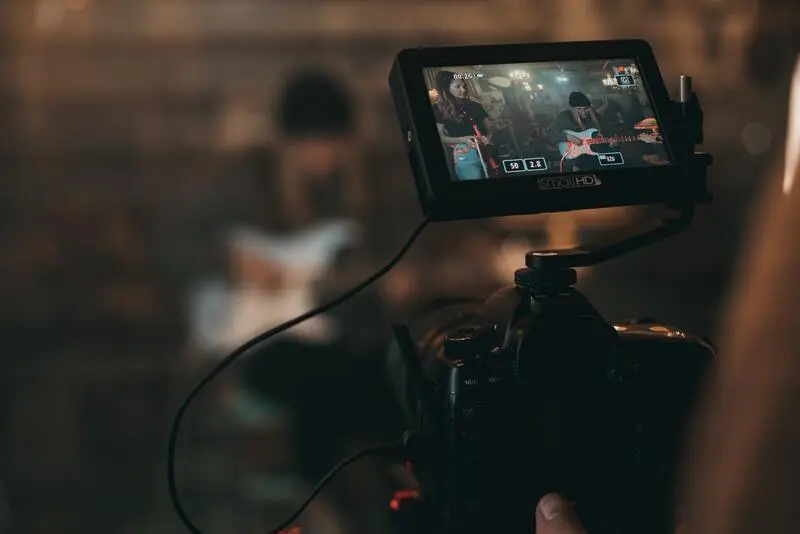 Scenario construction needs to be consistent with the estimated budget
4.3. Regularly communicate with the production team
When you are the one who composed that song, you certainly understand the meanings and messages it conveys. You also know exactly how you want it to be expressed in the music video. An important note is that you should talk and communicate regularly with the production team. They will understand your wishes better, as well as know your budget level to give the most reasonable directions for the MV.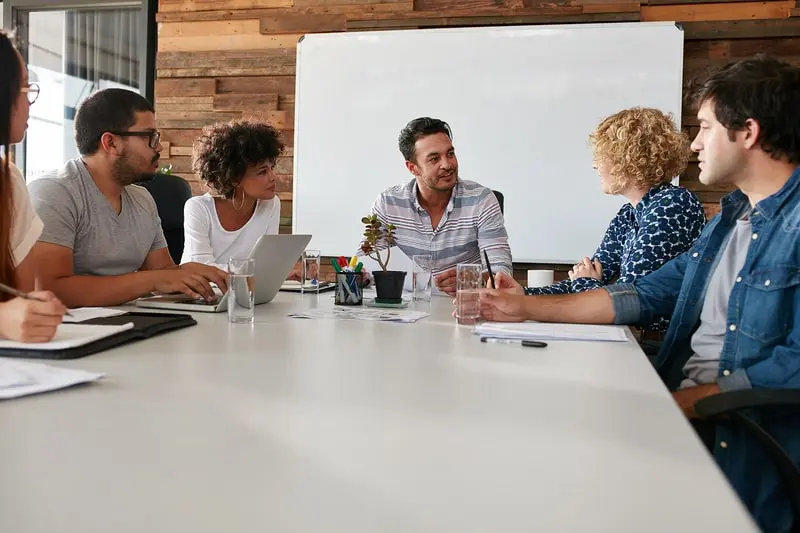 Should communicate with the production team regularly

4.4. Prepare the scene before recording
After the music MV idea and script have been completely implemented, you need to determine a suitable filming location. If you decide to do it by filming at home with a camcorder, this is an extremely simple method of creating a MV. However, you need to look for unique locations to increase the appeal of your music product. It is important that you have the permission of the owner of that area before recording.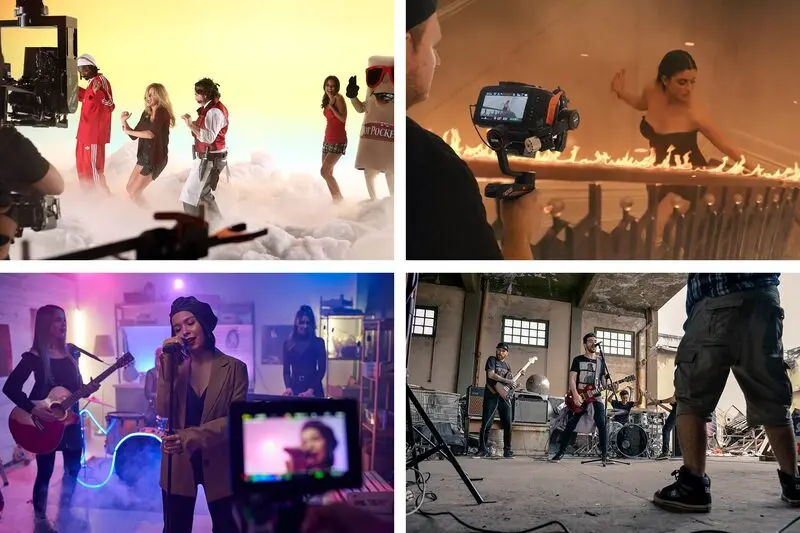 Implement preparations for recording
4.5. Use Storyboard to build effective scenarios
Storyboard is the perfect tool for making a MV or a movie. This is the most detailed and intuitive version of turning an initial idea and music MV script into a finished product. Without storyboard preparation, you won't know how to shoot the segments correctly.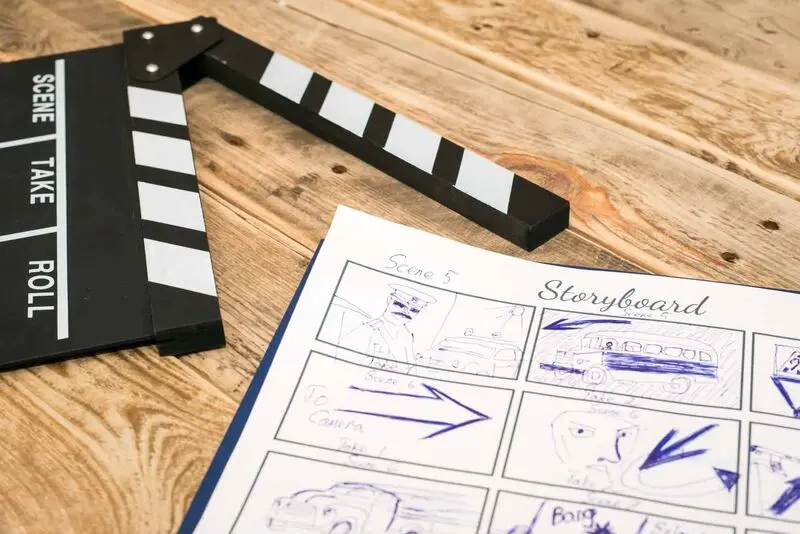 Build a scenario with storyboard
The music MV script will easily be deployed in detail through building specific ideas. The above article includes information on how to write an MV script and some things you need to keep in mind. Hope you've got more useful knowledge through our articles. When you need support with any issue, please contact Viewfinder Media right away!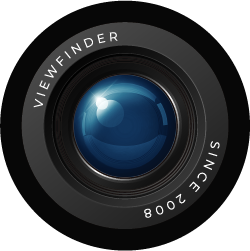 Founded in 2008, we specialize in producing TV shows, ad videos, TV commercials, and other types of content. We have continuously improved our services to become one of the top production houses in Vietnam. We offer our clients the perfect service and deliver the most effective creativity.