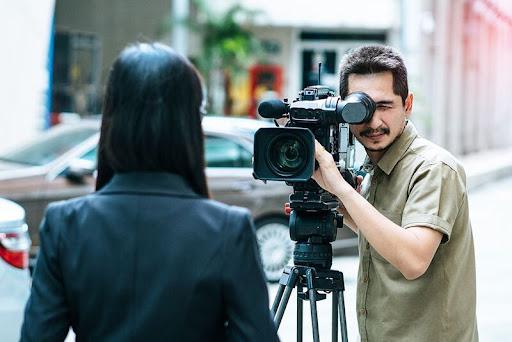 Choosing a company in the field of video production for advertising is the leading factor that directly affects the quality of the final work as well as the ability to meet customer requirements to bring value to the business. Let's follow Viewfinder Media to discover more about the video production industry, and TVC advertising through the article below.
1. What is video production?
Video production, also known as video production for advertising, is the process of creating a complete video product from initial ideas. Video production can be applied in a variety of fields, including dramas, music videos, erotic videos, promotional videos,... Video production for advertising at a production house must go through many complicated stages from design, shooting, cutting, post-production, and finishing products.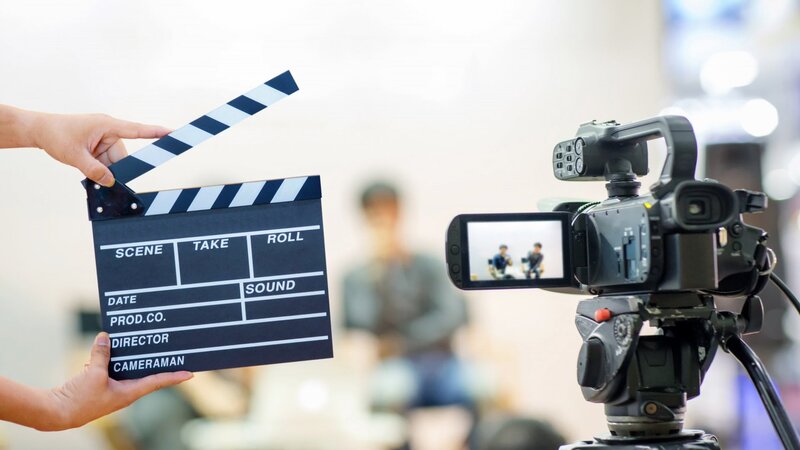 Concept of video production

2. Outstanding benefits of advertising video production
In the era of the growing digital economy, there is no denying the widespread coverage of promotional videos. The trend of video production for advertising is becoming more and more popular for investment because they bring a lot of outstanding benefits to businesses.
2.1. Brand image building
Through the elements of colors, images, sounds, content,... promotional videos can easily convey the values, mission and culture of the business. Therefore, customers can more easily understand the value of products or services, helping to build their trust in the brand.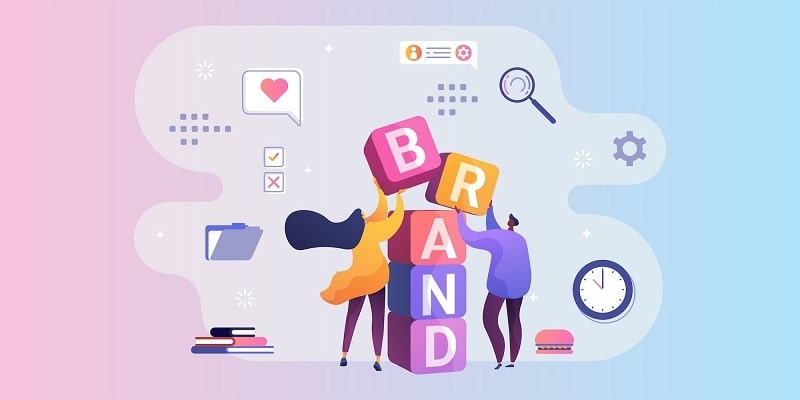 Promotional videos play a big role in building brand image

2.2. Easily accessible on multiple platforms
Nowadays, multimedia communication platforms are more and more popular. This makes promotional video a great advertising tool, helping brands reach a wide range of customers and increase the spread of the message. Currently, there are countless platforms to help reach customers, including social networking sites such as Facebook, Instagram, YouTube, ... and countless other communication channels.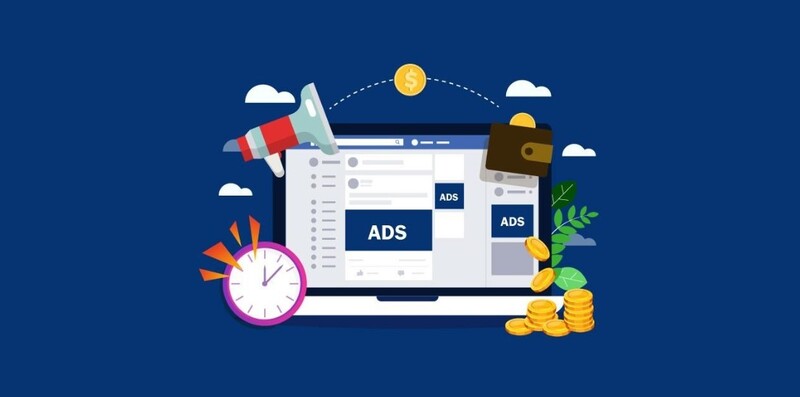 Promotional videos can be easily accessed on a variety of media platforms

2.3. Attract customers' attention
Video production for advertising often combines with many factors such as unique sounds and images to attract customers' attention. Through skillful scripting, thoughtful images, eye-catching effects, lively sound and meaningful content, advertising clips will easily attract customers, making them increasingly trust the brand. brand.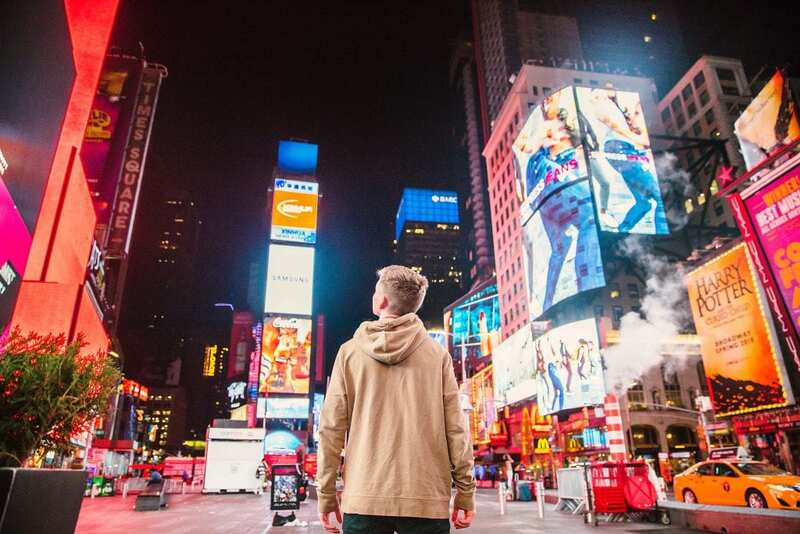 Promotional videos can make customers more interested in your products and services

2.4. Increase conversion rate
Understanding consumer psychology and behavior, advertising video production companies use techniques and call-to-action elements to attract more customers, helping to increase conversion rates from customers. potential customers into real customers. When promotional videos appear in front of customers at the right times, this will become an important key to influencing customer psychology, stimulating them to buy products or services of the brand.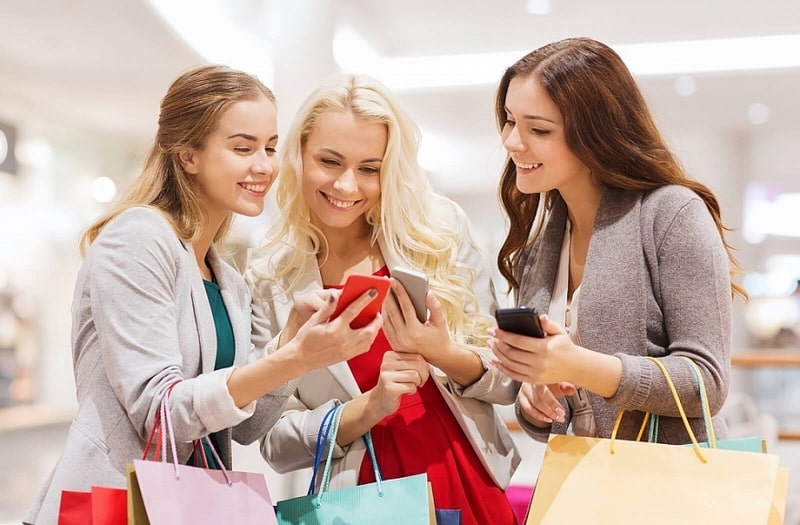 Conversion rates can be improved with promotional videos

3. Complete promotional clip production process
To be able to create a complete promotional video, a promotional video production company needs to go through a series of extremely complex production processes that require detailed investment. Following are the basic steps in the complete promotional clip production process.
3.1. Step 1: Receive the request
First, the manufacturer will receive requests from customers about video production for advertising. These requirements will include basic information such as target customers, information about products and services, messages to be conveyed, marketing goals, and the budget of that promotional clip.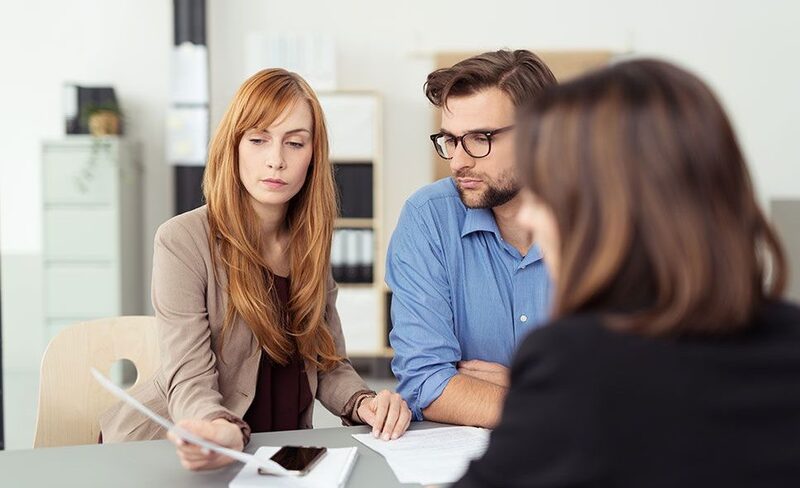 Steps to receive requests to produce advertising clips

3.2. Step 2: Plan, and sketch ideas
After accepting the request, the video production for advertising unit will start researching, planning, and preliminary sketching the idea for the clip. At this stage, the producer of the promotional clip needs to learn and consider factors such as products, services, markets, competitors, etc. to be able to outline an overview. and the most detailed.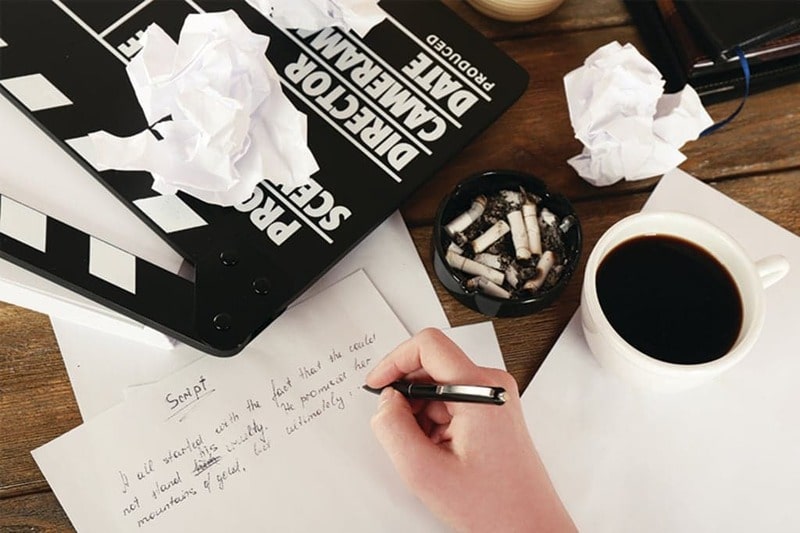 Plan, sketch ideas for clips

3.3. Step 3: Exchange quotes
After the preliminary calculations have been approved, the video production company, the advertising TVC will conduct an exchange with the brand partner to quote a price for video production for advertising service project. The price list will include the necessary costs to be able to produce the complete promotional videos and many accompanying service fees. Once an agreement is reached, the manufacturer will sign a contract with the brand or enterprise to ensure the rights and responsibilities of both parties.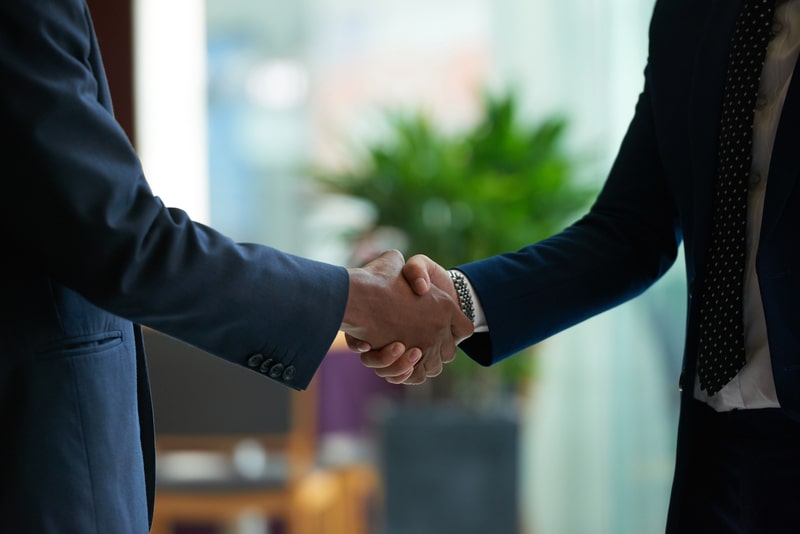 Discuss with brand partners to quote for promotional video projects

3.4. Step 4: Produce video
The producer will start video production for advertising. First, the main concept and content for the video will be planned and implemented in detail, including the main idea, message, narration and images. This is an extremely important step that plays a major role in attracting as well as helping customers visualize the content of the promotional clip. The manufacturer will work with the business to discuss further as well as receive repair suggestions to then prepare and conduct video recording.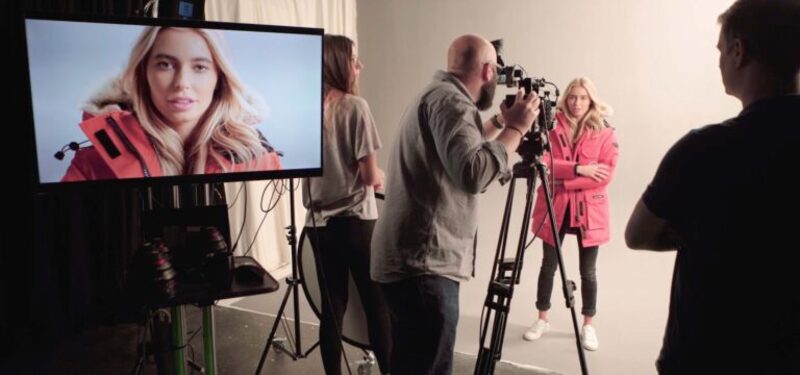 Conduct video production

3.5. Step 5: Post-production, editing
After completing the scenes, the production team will conduct post-production and edit the product. The stages include editing audio, images, colors, effects, ... to make the promotional video more attractive and attractive.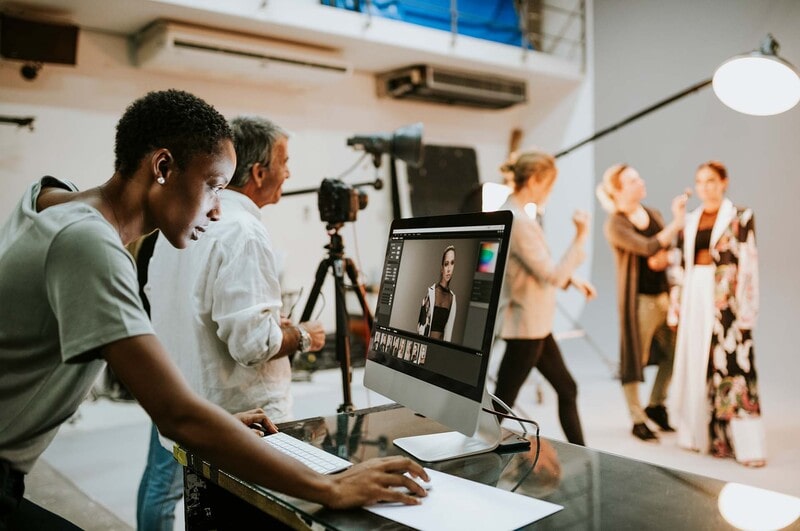 Post-production and editing to produce the perfect promotional product

3.6. Step 6: Handing over finished products
The video production for advertising company will hand over the finished product to the customer. Any comments or repair requests will be received and completed by the manufacturer to ensure that the brand is satisfied with the promotional video product.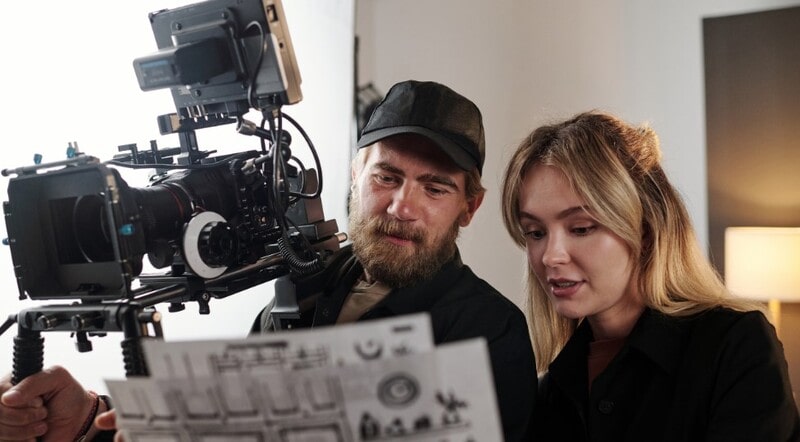 Handing over finished products to brand partners

4. Some popular types of promotional videos
With the expected effect, more and more types of advertising videos are born to increase creativity as well as create a special impression to attract customers. Here are some common types of promotional videos that businesses often use to promote their products, services and brands.
4.1. TVC advertising
TVC stands for "Television Commercial", which is a type of advertising video that runs on television. This type of ad is usually short in length of a few seconds, averaging 15 to 60 seconds. The content of TVC will refer to product introduction, convey key messages to impress customers. The effectiveness of TVC is often appreciated, so the cost of video production for advertising in the form of TVC is also very important.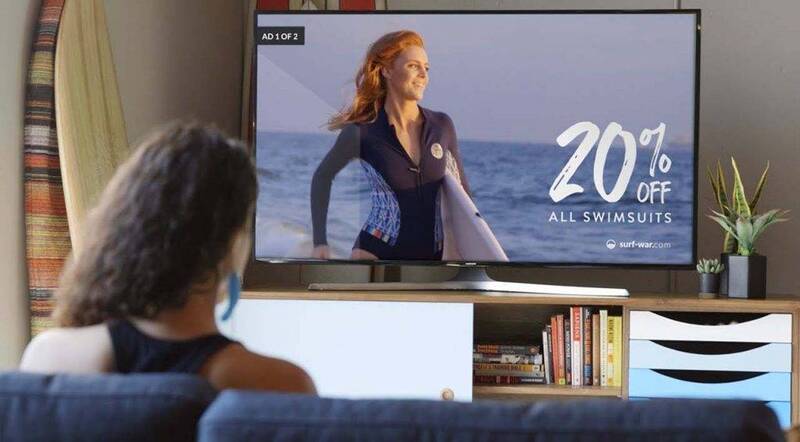 Advertising TVC is a popular type of promotional video

4.2. Business introduction video
Business introduction videos are often used to help customers better understand the business, its products and services, as well as help the business create a connection with customers. Business introduction videos are usually 5-10 minutes in length. The content of these videos provides basic information such as operation time, field of activity, scale, achievements, strengths, mission, vision, etc.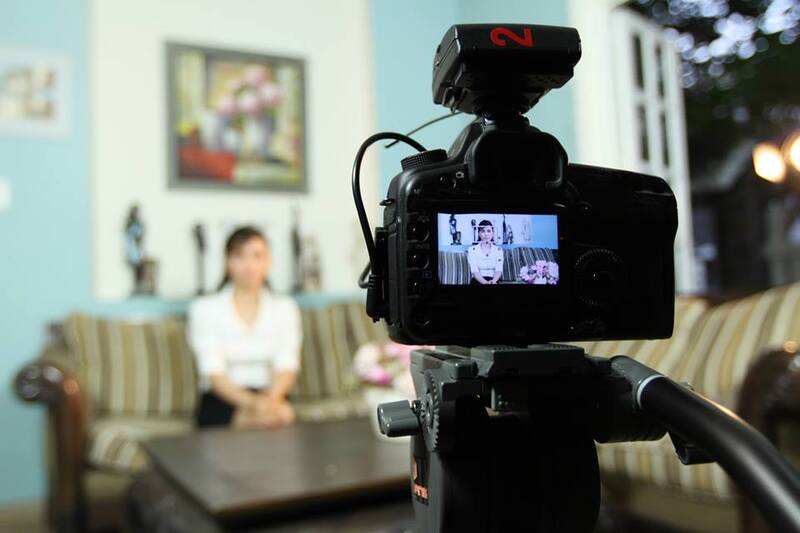 Business introduction videos are also considered a good way to advertise your business

4.3. Viral clips
Today, it can be said that viral clips are one of the most effective types of promotional videos. These clips often have interesting content, contain a lot of information customers are interested in as well as a unique and attractive way of expression. Therefore, they easily attract a large number of viewers in a short period of time and receive a lot of attention and reception from viewers. If businesses know how to video production for advertising in the form of viral clips, the communication effect will be extremely large.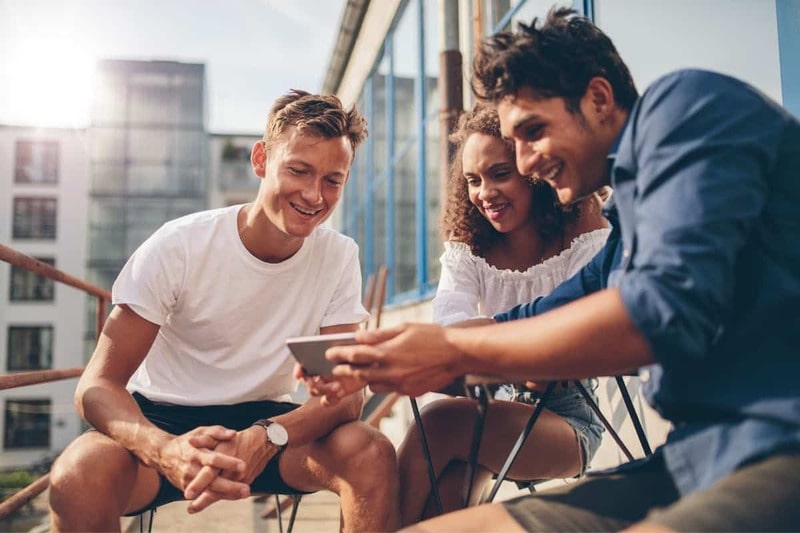 Viral clips are considered the most effective form of advertising video

4.4. Knowledge sharing video
Knowledge sharing videos will help customers have a more detailed understanding of topics related to products, services or business areas. These videos are usually built in the form of interviews, presentations or conversations, chats, etc. With only 5 to 15 minutes in length, knowledge sharing videos will help viewers absorb a lot of knowledge. useful knowledge as well as increasing confidence in the expertise of the business.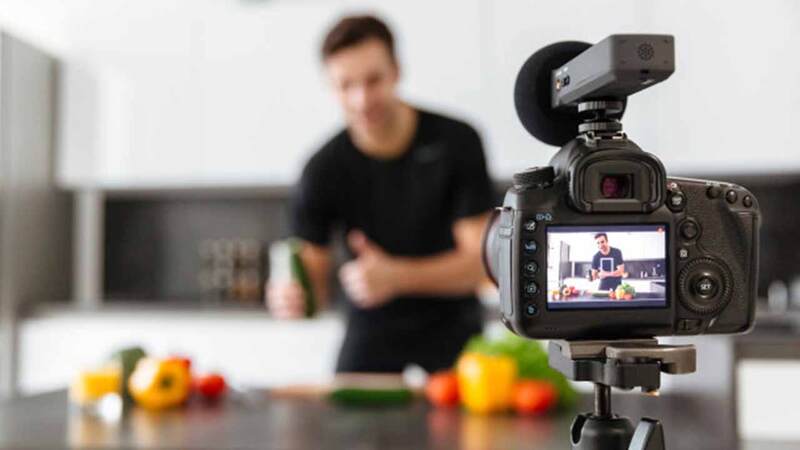 Knowledge sharing videos are also a popular form of promotional videos

4.5. Event video
Event videos are produced for the purpose of capturing memorable moments of events organized or attended by businesses. Events can cover many types, including exhibitions, promotions or new product launches. Through the event clips, customers will be able to stay up to date on the business's activities as well as help make an impression in the customer's mind.

Event videos also help better advertise the company's image

5. Select Viewfinder Media as the advertising video production unit
With the numerous benefits that advertising clips bring, the demand for video production and advertising TVC is increasing day by day. Viewfinder Media is proud to be one of the video production for advertising units that receive extremely positive trust and cooperation.
Founded in 2008, Viewfinder Media has nearly 15 years of experience in television production and advertising.
Constantly improving and perfecting technical machinery, updating the latest trends to create innovative advertising works, bringing high value to businesses.
Viewfinder Media is an international production services company with a network spanning across Asia.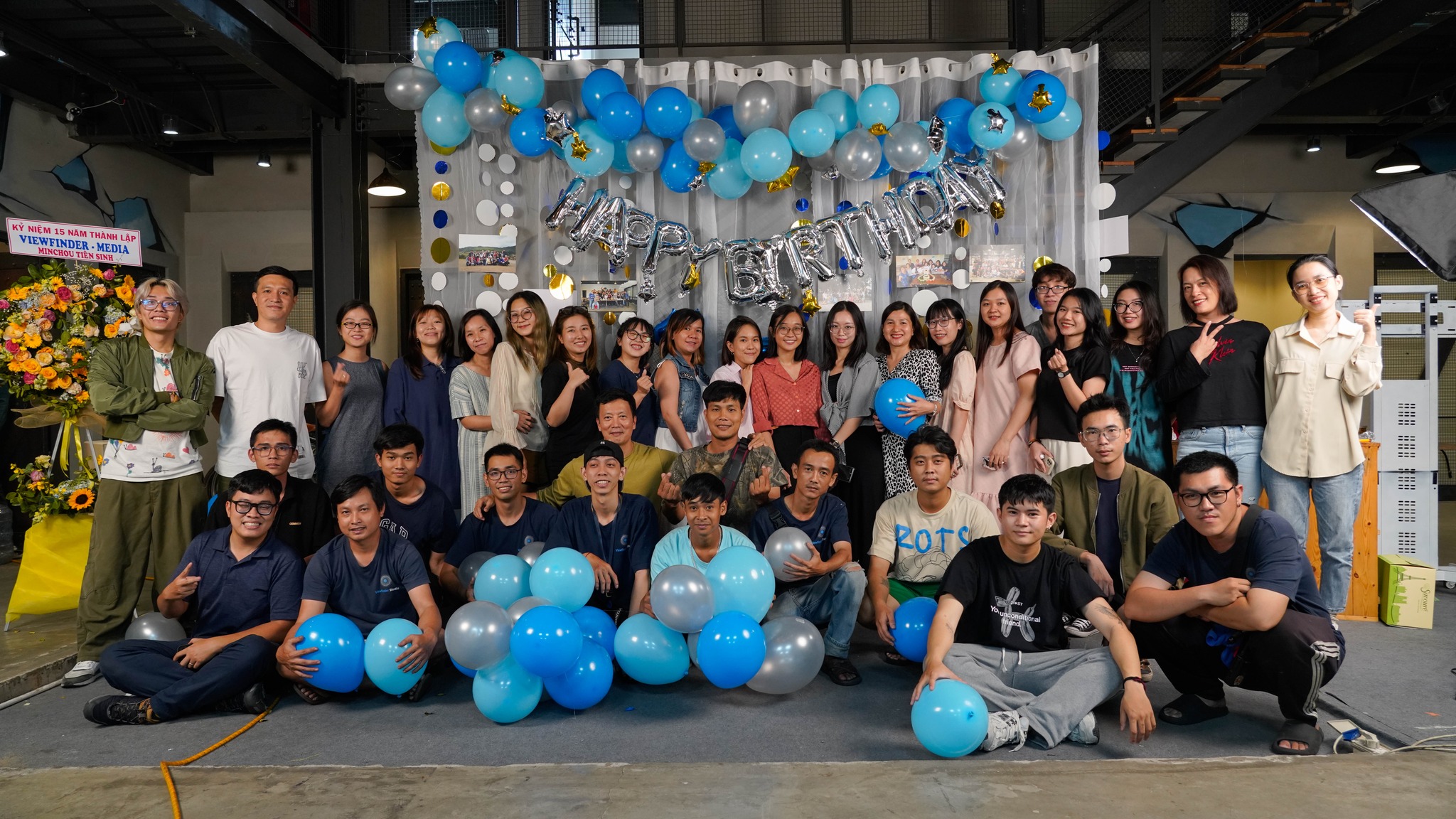 Viewfinder Media is proud to be one of the most prestigious and quality advertising video production units

Viewfinder's staff has professional knowledge, practical experience and high skills, constantly learning with a progressive spirit to improve skills as well as update current trends to customers. .
Equipment and machinery are always invested and improved by Viewfinder to produce finished products with high quality, best serving the needs of viewers.
6. Notes when making promotional clips
Video production for advertising for quality and effectiveness requires careful investment from many different factors. Here are some notes when making promotional video clips to create a high-quality and effective promotional video.
6.1. Video production background
Context is where the activities in the promotional video take place. This is an important factor, directly affecting the video quality as well as the process to make promotional videos. Video context should ensure standard brightness, no noise and no extraneous or ugly elements. The video context can be selected in outdoor space, in the studio or in a combination of different locations depending on the content of each clip.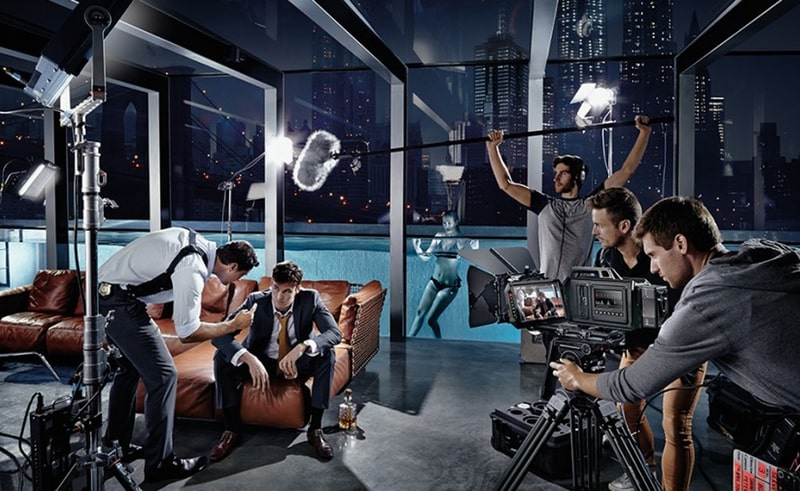 Need to pay attention to the video production context

6.2. Technology and light
Technique and lighting play a very important role in creating a high-quality promotional video and attracting viewers. It is necessary to select specialized and modern technical lighting equipment such as lenses, flash lights, lights, ... to ensure the image quality of the video is sharp. Can be combined with natural light to create a more impressive, natural light effect.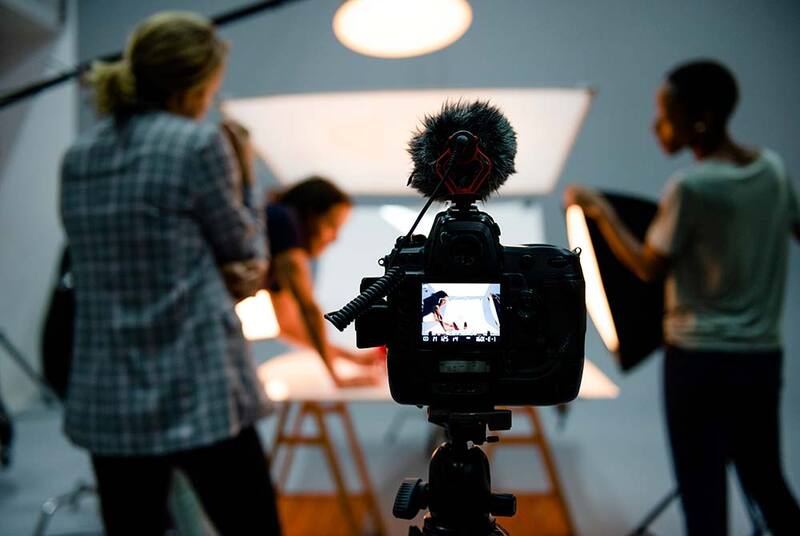 Technique and lighting are two important factors in advertising video production

6.3. Character costume
The costumes of the characters in the promotional video need to be suitable for the product, service, customer audience as well as the message to be conveyed of the video. You should choose simple, neat, bright and avoid offensive outfits.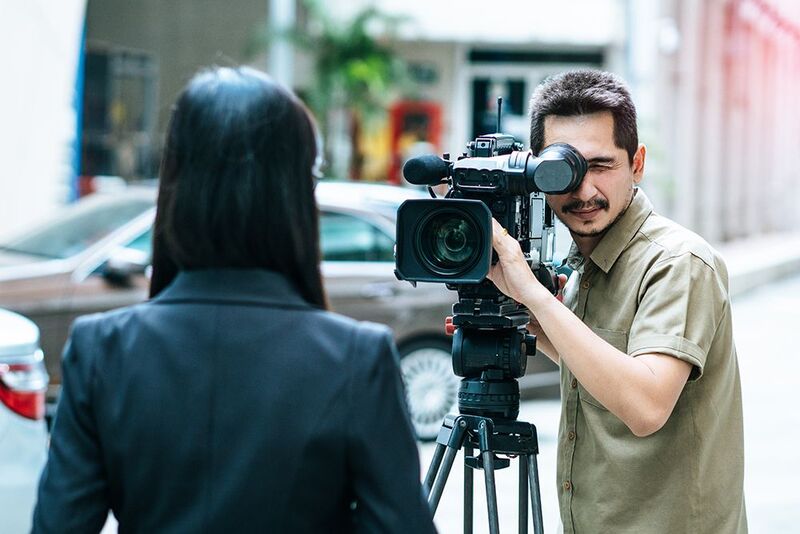 Need to choose the right outfit in advertising video production

Besides, you also need to pay attention to the style, color and other designs to help the outfit carry the bold image of the business, helping customers easily identify the brand when looking at the page. costumes of the characters in the promotional video.
6.4. Filming schedule
The shooting schedule is also one of the important factors to ensure the video production process, TVC advertising is done on schedule and achieves the best results. In fact, it is difficult for the video production for advertising unit to fully stick to this timeframe.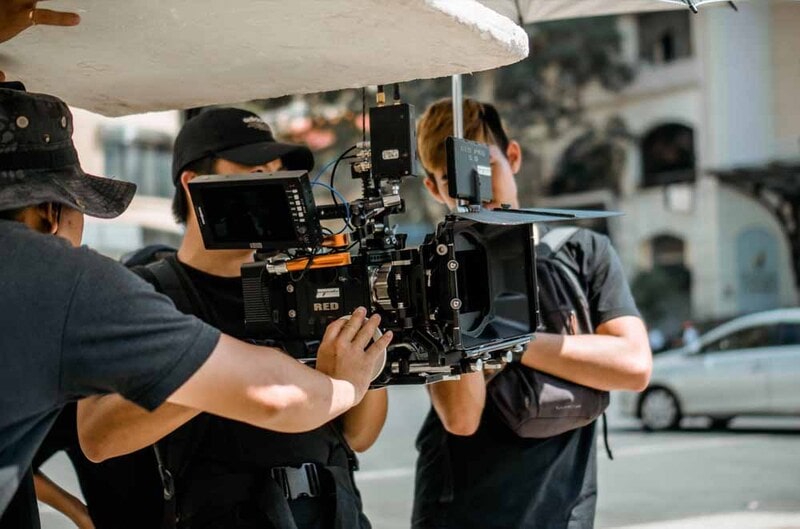 It is necessary to pay attention to the shooting schedule for the production of the promotional clip to take place effectively

However, the producer needs to carefully prepare, plan and try to adhere to the shooting schedule and make reasonable adjustments so that the production of promotional clips can take place most smoothly and quickly.
There is no denying the benefits that promotional videos bring to the products and services as well as the brand image of the business. If you are looking for a professional and reputable video production for an advertising unit, Viewfinder Media is confident to be the perfect choice for you.

video production for advertising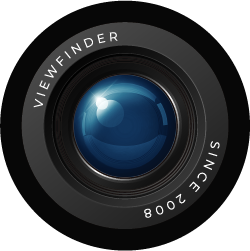 Founded in 2008, we specialize in producing TV shows, ad videos, TV commercials, and other types of content. We have continuously improved our services to become one of the top production houses in Vietnam. We offer our clients the perfect service and deliver the most effective creativity.