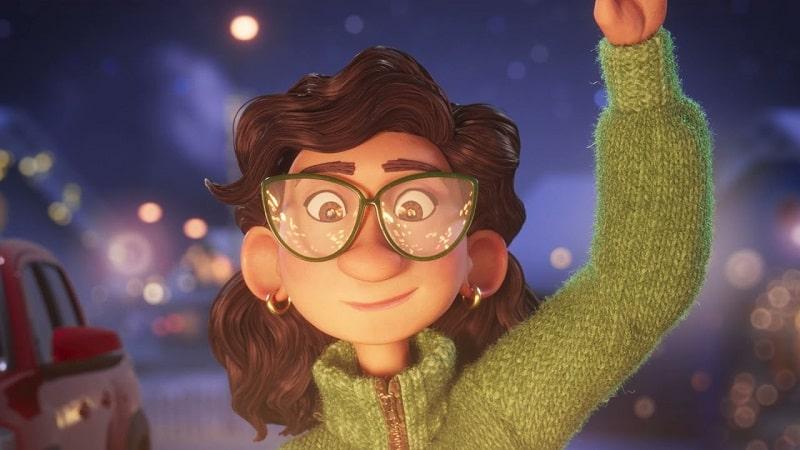 What is TVC animation? This is quite new in Vietnam and there are many confusions for those who do not really understand it. In this article, Viewfinder Media will help you better understand this unique way of communication. Stay tuned for the details below!

1. What is TVC animation?
What is TVC animation? It can be understood as a form of TVC production that uses 2D images in the form of motion. Simply put, Animation TVC is like animated movies. However, TVC duration is shorter than video or movies.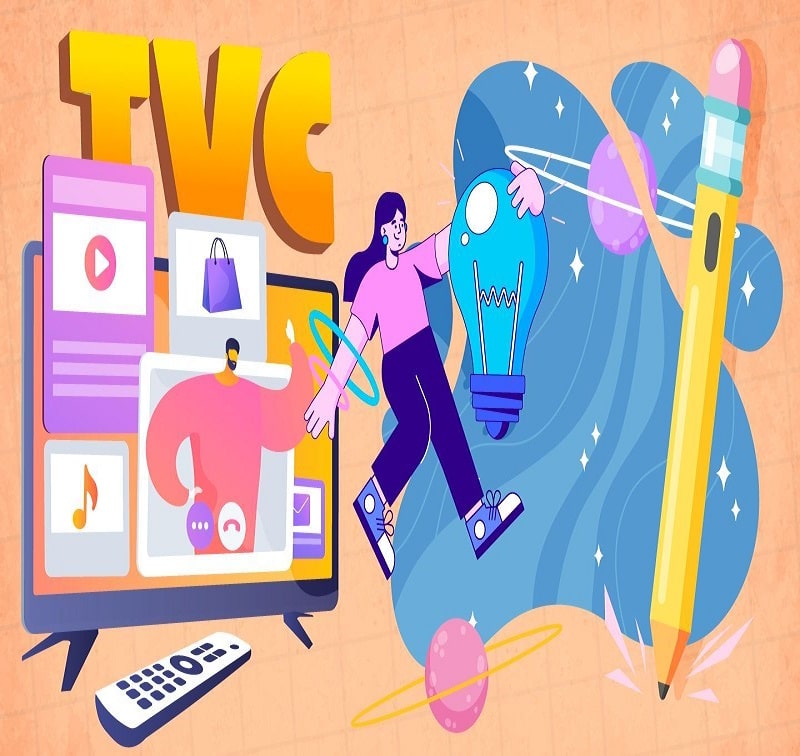 Using TVC animation in advertising is a "trend" in the business world

2. How to make impressive TVC animation
TVC video animation is a new form of media with a short and concise way of conveying messages. Animation TVC has good advertising effects and attracts many customers. If you are also looking for a way to create effective animated promotional videos for your business, do not ignore the 5 suggestions below.
2.1. Motion logos
Logo is the 'face' of each brand and plays an important role in the company's brand promotion strategy. The moving logo adds a special touch to the video and provides visual stimulation that makes it easy to impress your customers. Even if it only lasts a few seconds, creating a TVC animation with a moving logo will attract customers and make them want to learn more about the company. This video format is also used by many large companies such as Google, Facebook, Vincom, etc.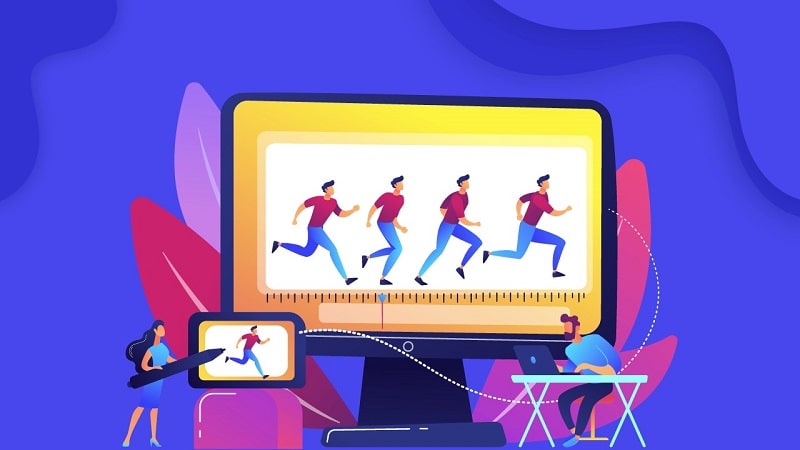 Moving logos attract customers more easily

>>>> DON'T MISS OUT: What is footage? Tips for you the secret to recording quality footage
2.2. Using cartoon characters
One way to create animated promotional videos is to use animated characters, also known as animated characters/mascots. This is one of the simple ways to attract customers. Animated videos with animated characters are often eye-catching, not boring for viewers and most importantly, attract a wide range of customers, from children to adults.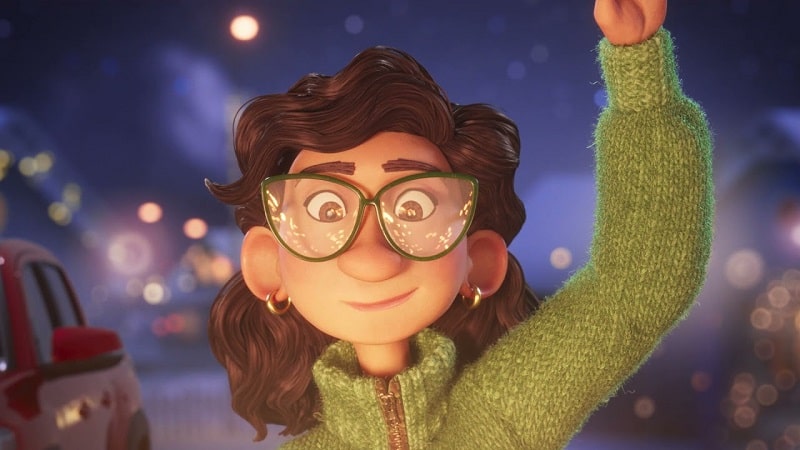 Use attractive cartoon characters that are popular with customers of all ages

The use of cartoon characters is a method used successfully by many large companies. For example, Vinamilk uses the image of funny dairy cows, Tiger uses the image of a tiger, Baemin uses the image of a cute fat cat, etc.
2.3. Explainer video
A common type of video in TVC animation is an explainer video that is usually 2 to 3 minutes long and is used to show information to the viewer. You can use explainer videos to promote products, introduce business processes, or show how to use them, in a professional and effective way. This explainer video will help you present complex ideas more intuitively and easily.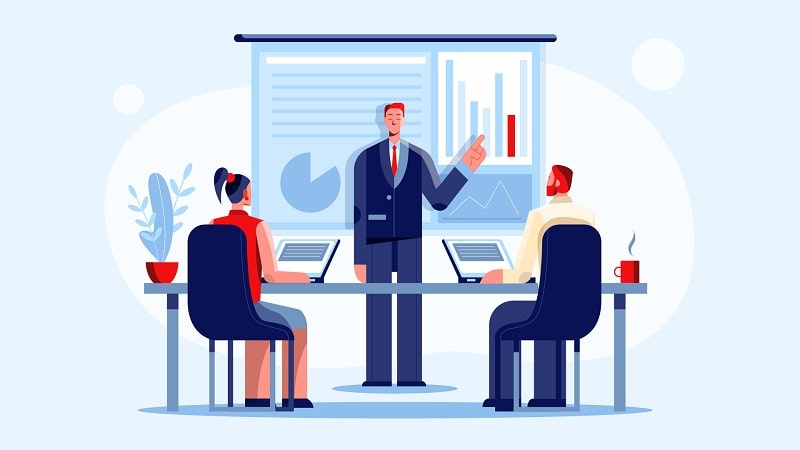 Video explainer is a professional and effective form of TVC animation

2.4. Video introduction
Unlike other TVC video animations, the video introduction is not so focused on conveying a message or urging the viewer to take any particular action. The main goal of an intro video is to make a positive first impression and give your customers a great experience.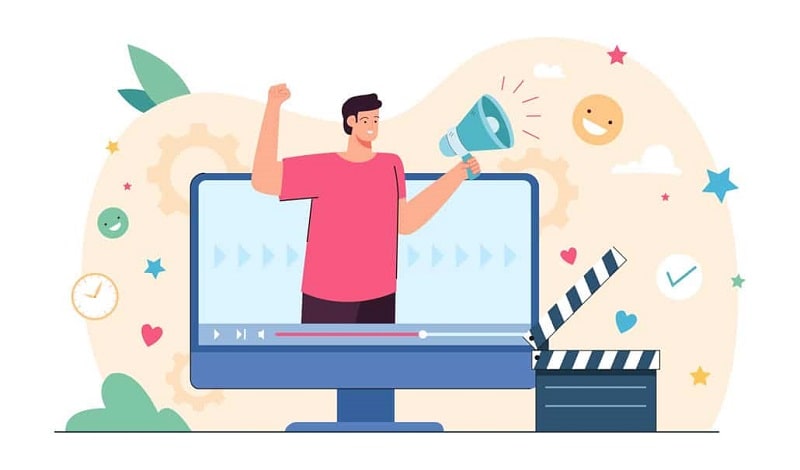 The main purpose of the introduction video is to impress the customer from the first time

2.5. Make 2D and 3D animation videos
TVC advertising 2D and 3D are two popular forms of video production applied by many companies today. In general, 2D and 3D animation videos are quite similar, except that 3D videos exploit 3D space, so the image is more realistic. The outstanding advantage of this type of video is to convey messages easily, and creatively, and attract a wide range of customers. In addition, producing 3D and 2D videos does not cost as much as other ways but is free of creative ideas.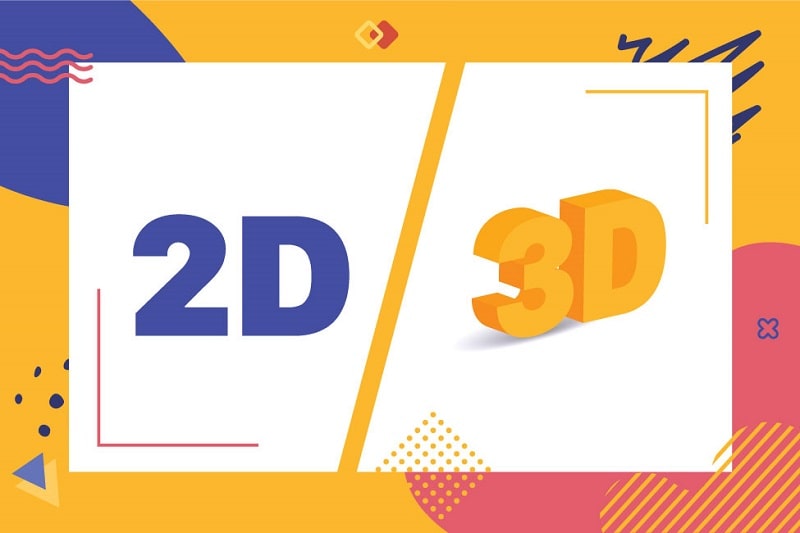 TVC advertising 2D and 3D are two popular forms of video production today

3. The most popular types of animation videos
TVC animation is a broad concept and is increasingly branching out. Therefore, there is no single definition of animation. In addition, the concept of animation is becoming more general and not specific enough to describe each of these genres. Currently, video animation is divided into 3 popular types as follows:
3.1. Animation 2D
2D animation TVC has become increasingly popular in recent decades. Thanks to the intervention of the digital industry, the genre has reached many different professions and fields. Animation 2D has production flexibility thanks to computer technology, which is more flexible and time-saving.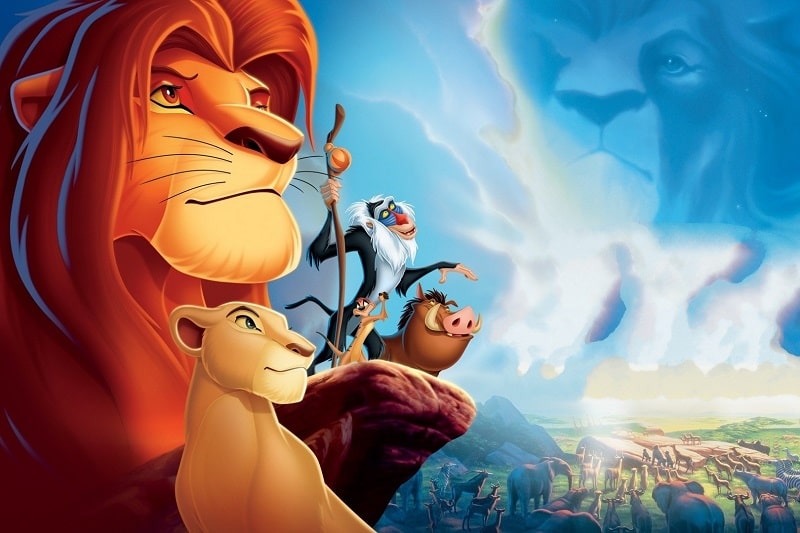 The Lion King is a hit animated movie built using 2D animation

There are many people for 2D animation TVC has no place. This is most evident when 3D animation is born. Along with the development of modern technology, 3D animation has become the most popular genre today. However, this is not the "end" of 2D animation. Many manufacturers still choose classic, interesting, cute, and beautiful drawings of 2D animation.
For example, the Japanese animation genre and many Western animated films still use 2D animation TVC. The famous 2D animation products are the series "Samurai Jack", "Rick and Morty", the movie "The Lion King" (1994 version) the typical Japanese anime films such as "Spirited Away" and "Spirited Away". My Neighbor Totoro".
3.2. Animation 3D
The 3D TVC animation genre has grown exponentially over the past two decades. With the advent of CGI technology, 3D animation has become different and is widely used in engineering, medicine, and research. 3D videos are different in that they are created from a 3D model on a computer. As a result, 3D videos have sharp images and depth, representing realistic and vivid characters. This often leads to higher production costs and requires more technical skills than 2D. Some of the featured 3D animation videos that underpin the most popular 3D animation videos are Toy Story, Frozen, Frozen 2, Boss Kid, and more.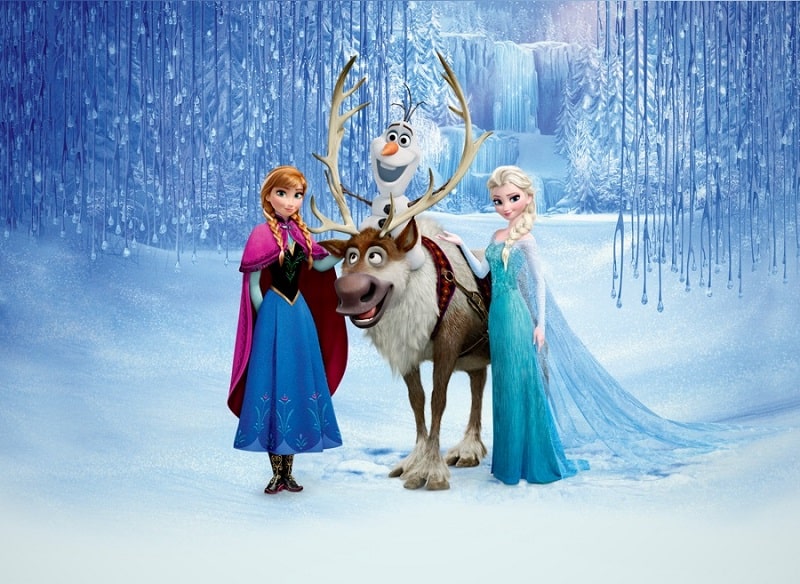 Frozen 2 is a 3D animation that realistically represents each character

3.3. Stop motion
Stop motion, also known as still-life animation, is a unique animation technique. The characters in the film are built according to each movement, then they photograph each of those movements and combine them into a short video.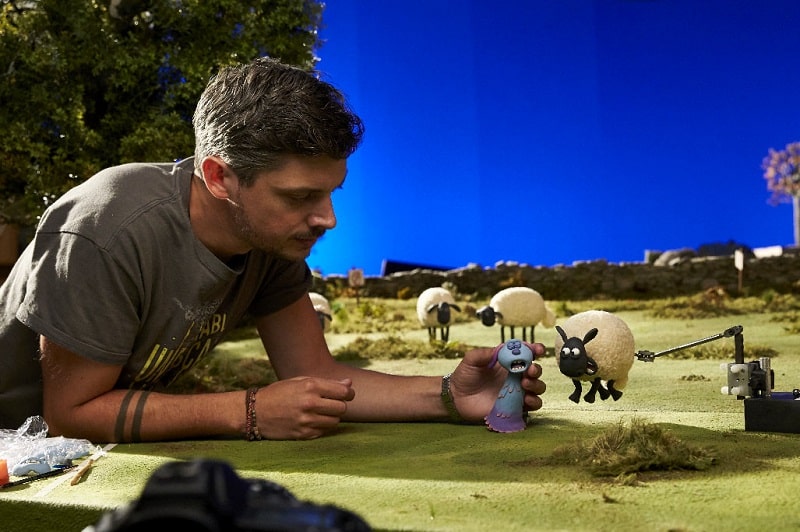 The most famous stop-motion product is "Shaun the Sheep"

Each frame of the character has its own movement and the sequential connection with each frame creates the feeling that the character is moving. Most stop animation creators use silicon or movable clay to build their characters. Sometimes people even use real people as models for film photography.
This genre requires time and attention to detail. Famous stop-motion productions such as "Shaun the Sheep" or "The Lego Movie".
4. Applications of TVC animation today
With the difference of 2D images, not all objects are suitable for this form of advertising. So what objects should TVC animation be used with? When should it be used? Here are the 6 best-suited apps for this type of thing:
4.1. Conferences and events
Instead of long, dry, and confusing presentations, TVC animation becomes an impressive and prominent element at product launch events. Delight the audience in the hall with eye-catching audio and visuals.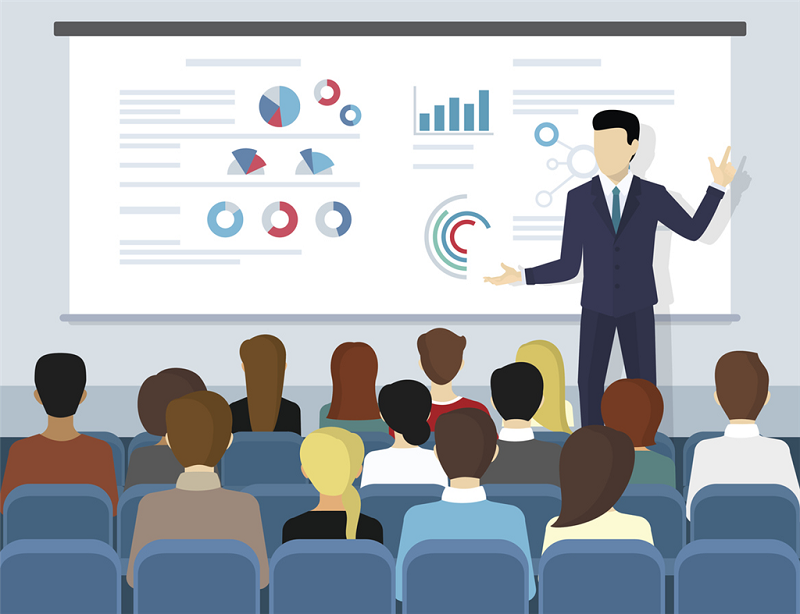 TVC animation helps to impress customers

4.2. Discuss with partners, investors
A company profile with TVC animations will be much more attractive than printed copies. This is an effective tool for companies to view all the information of the business. The dry numbers will become easy to remember and understand to attract partners and investors.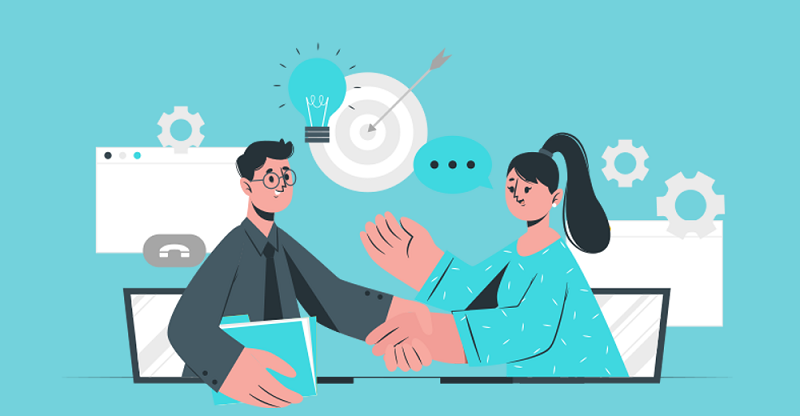 A company profile with TVC animations is a tool to attract partners and investors

4.3. Advertising on social networks, websites
For products and services that are too complicated, expensive and important, viewers often tend to search for information on the internet before making a purchase. Thus, you can completely put this type of video on keyword SEO websites. This will help explain the details to the audience and actively communicate with them. In addition, animated TVC videos are also attractive content on websites such as Facebook, YouTube, etc.
TVC animation is attractive content on Youtube platform

4.4 Shops, fairs, showrooms
An animated short TVC featuring the person playing the role of a marketer. Because in these videos, information about services and products is displayed quickly. And this will help companies reach potential customers and provide them with comprehensive information about the product and the business. In addition, the continuous playback of TVC animation also increases the ability to retain the brand in the customer's mind.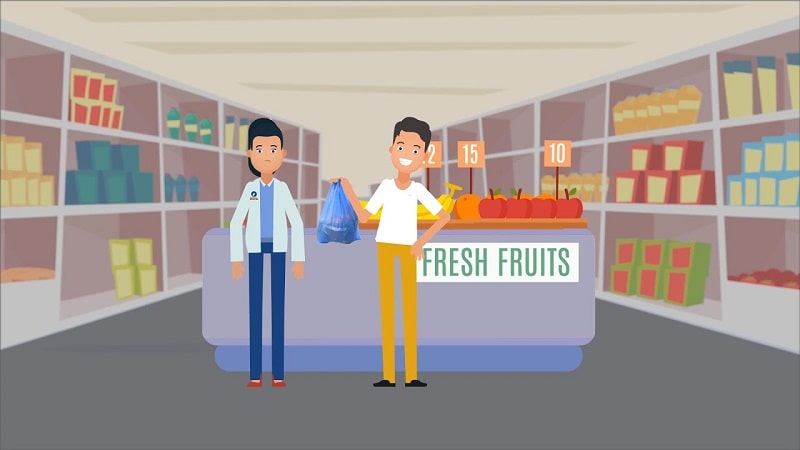 An animated short TVC with a person playing the role of a marketer

4.5. Reaching young potential customers
The business profile is an important basis for customers and partners to understand the company, understand products/services, culture, and people... at the company. Animation TVC is considered an effective profile to present to clients. As all the information is summed up in a short full-color video, the images are vibrant and the sounds are enjoyable. This is how to attract more customers. However, the special feature of this form is "animated". Therefore, they are attracting more and more young customers. This form may be less suitable for middle-aged people.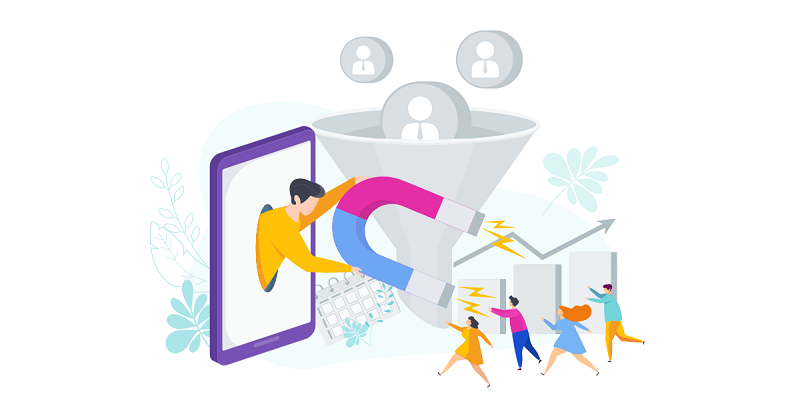 Animation TVC is attracting more and more young customers

4.6 Culture promotion and personnel recruitment
Through animated promotional videos, the culture of the business is conveyed fully and succinctly. At the same time, beautiful moving images easily arouse feelings in employees. This will be an effective advertising method for businesses to build recruitment TVCs to attract talented candidates.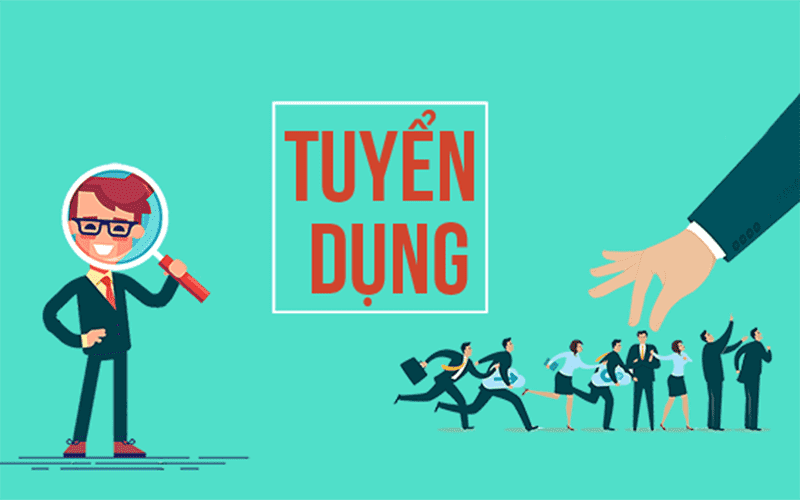 Animated recruitment videos are an effective tool to attract talented candidates

The above article includes information about what TVC animation is, and how to make an impressive TVC advertisement,... Hope through this article of Viewfinder Media you will have the clearest view of TVC animation. If you still have any questions, please contact us immediately so that our staff will answer immediately!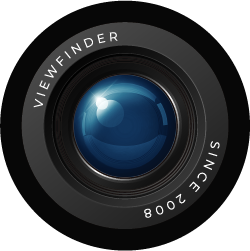 Founded in 2008, we specialize in producing TV shows, ad videos, TV commercials, and other types of content. We have continuously improved our services to become one of the top production houses in Vietnam. We offer our clients the perfect service and deliver the most effective creativity.