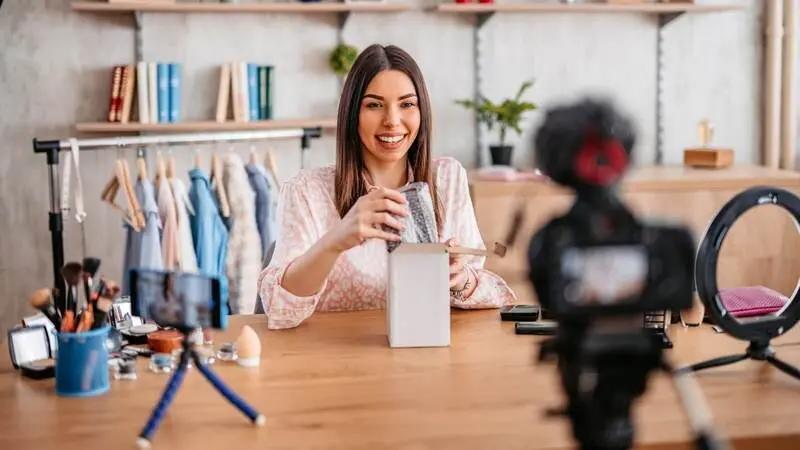 The trend of online sales is growing extremely strongly in today's era. Therefore, video reviews are one of the marketing tools chosen by more and more brands. So what are the benefits of product review videos? What elements are needed in a video and what is the process of creating it? Please join Viewfinder Media to find the most complete answer through the following article!
1. Why should you make product review videos?
Nowadays, not only online shops but also large and small businesses want to reach their target customers quickly. Video reviews allow customers to clearly understand the product's characteristics, features and benefits that they can receive when using it. Currently, most customers tend to prefer video advertising instead of having to research and read lengthy information.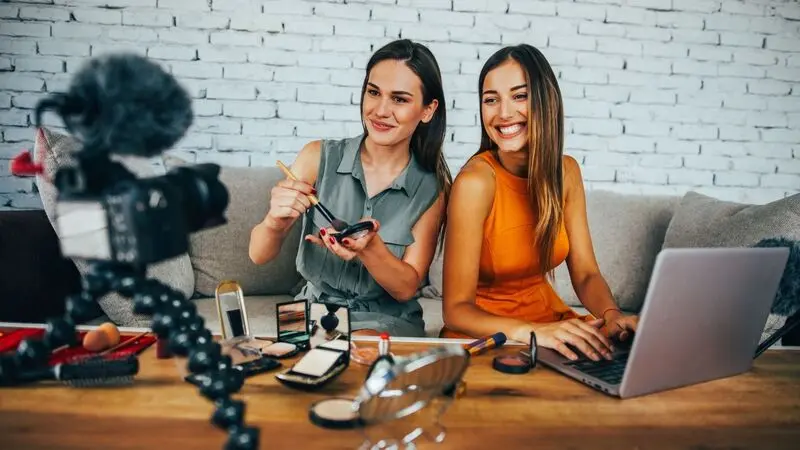 The reason product review videos have become popular
In addition, effective review clips will create trust with customers and highlight product and brand strengths. This will help businesses attract more customers and help boost the shopping needs of potential customers. That's all the reason why companies, brands and many sellers need to invest a lot of time to learn about this attractive and effective marketing method.
2. Essential elements in product review videos
The first factor you need to ensure is that the content of the review clip is presented concisely, easily understood and attractive. The content in the video needs to contain complete information about the features, functions, strengths, weaknesses and effectiveness of the product. You can also further evaluate the reliability of the brand and provide the operating history of the manufacturing company. This can easily motivate a person who does not know or has never heard of the product to get interested and not hesitate to order.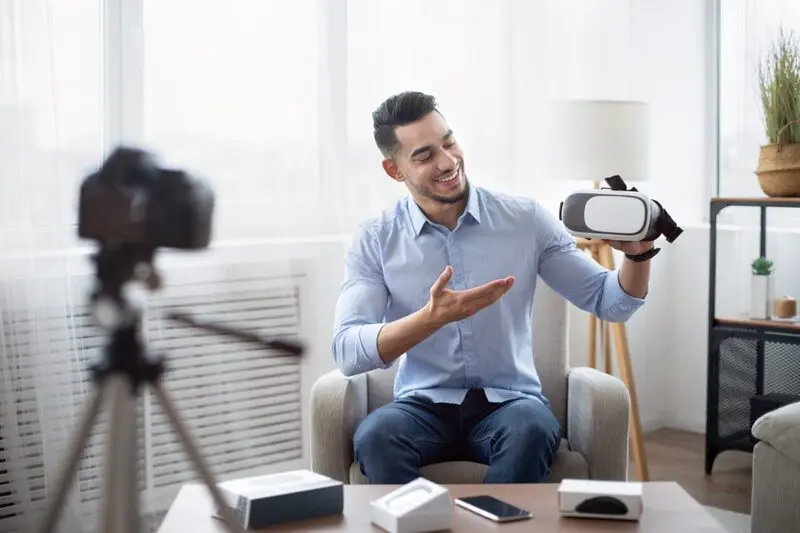 Product features and effectiveness are essential factors when reviewing
A successful product review creates trust in customers. If customers do not personally own and experience the product, they will have very little confidence to dare to put money out of their pocket. The task of advertisers is to help customers become more confident through accurate and fair assessments. Therefore, video reviews need to provide assessments of the value of the product compared to the price customers pay. You can even cite some feedback and comments from real customers. This will help customers see actual positive or negative feedback about the product.
3. 4 Benefits that video review brings to businesses
Here are 4 benefits that recording product review videos can bring to your business:
3.1. Reach a wide audience
Creating product introduction videos has become a popular advertising trend in recent years. These videos can be found across media channels and social networks. This is intended to help businesses build trust with customers.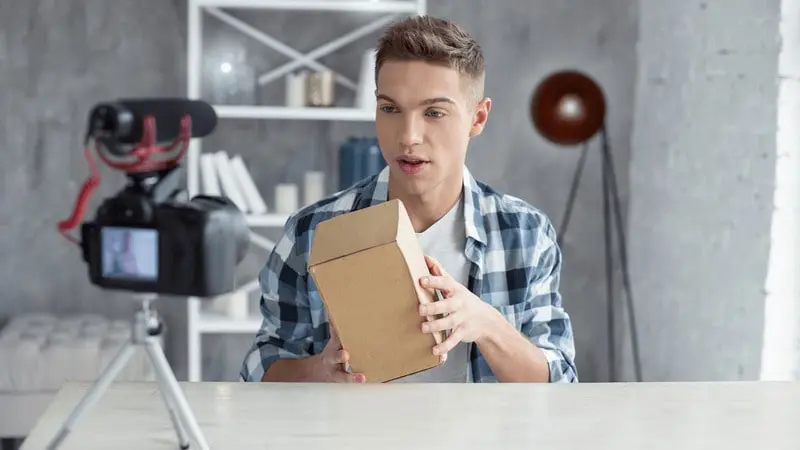 Clip review helps brands reach more customers.
Furthermore, for those who are lazy to read information, this is a useful way to help them learn details about the product. According to Simply Measured research, it has been proven that videos help increase shares by up to 1,200% compared to link or text articles. Thereby we can see that video reviews can reach more customers than other forms of content.
>>>> DON'T MISS OUT: Revealing how to make video intro with a beautiful and impressive opening
3.2. Express comments visually and vividly
When a product review clip is scripted and professionally produced, it can persuade customers much more effectively than traditional review methods. In particular, clip reviews will become more effective thanks to the public's doubts. The public often believes in the reviews of other customers instead of the advertisements that businesses put out.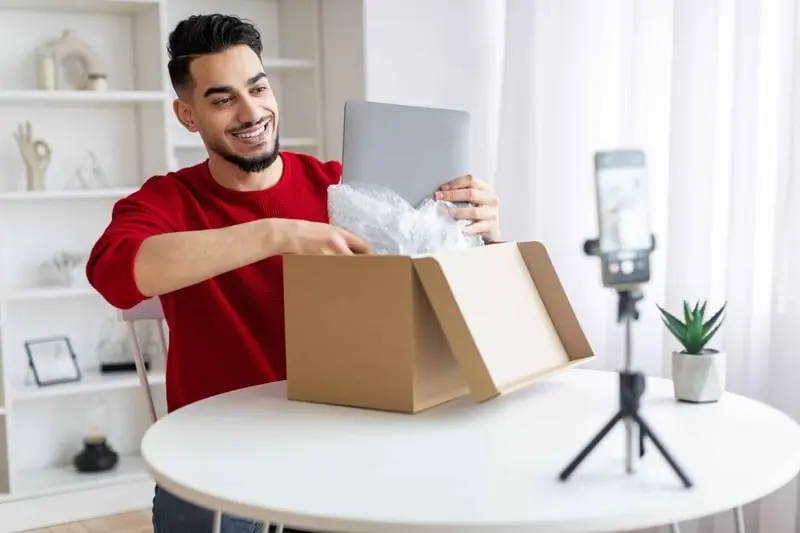 Clip review visually displays the review.
Furthermore, video reviews are more personalized than other types of reviews. You can convince customers who have used the product and invite them to appear in your review clip. This will help you dispel barriers and doubts about products and brands and easily convince customers to buy the product.
3.3. Convey your marketing message clearly
With the advantage of tapping into customers' emotions, filming product review videos is one of the most effective ways to help businesses create personality in their marketing messages. In addition, they also help businesses build reputation and connect with target customers.
Clip review helps businesses effectively convey the message
3.4. Support for SEO
According to a report from Kiss Metrics, up to 70% of videos appear in the top 100 search results on Google. This shows that video reviews not only support businesses in sales and branding. It also plays an important role in search engine optimization. This provides a great opportunity for businesses to convert a significant number of customers.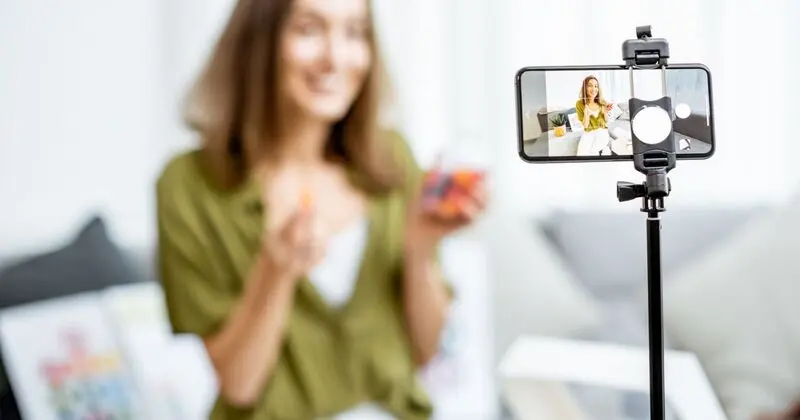 Clip review provides great support for SEO
4. Steps to record the most professional product review video
Below are the steps to guide you in making the most effective and professional product review video that you can refer to:
4.1. Step 1: Come up with ideas and build a script
Before filming a product review video, you need to take time to learn and experience the product. Once you have certain objective assessments about the product, you proceed to build a detailed script for your video. This process helps you ensure that the review video content will have errors and not miss any steps when recording.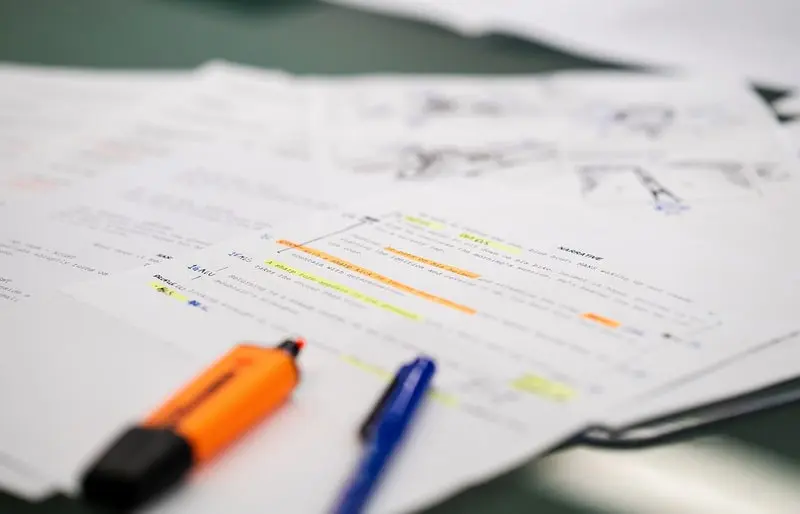 The first thing is to prepare the script for the video

4.2. Step 2: Prepare the set and necessary equipment for filming
Preparing the scene and equipment for the filming process are important factors that determine the quality of your video. For the filming scene, you should choose a space with good lighting quality. It will help make the quality of the video clear and have a positive impact on the viewer's vision. In addition, you can also use lighting devices to support lighting when recording such as flash, LED lights, etc.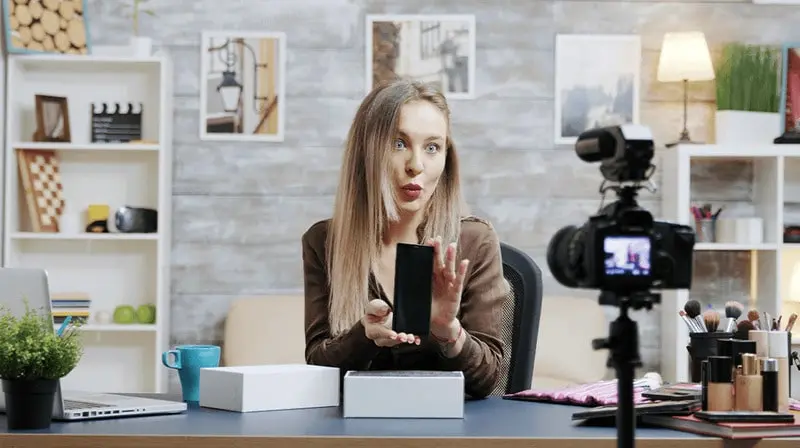 Prepare the scene for recording
As for recording equipment, this is an indispensable tool in the process of making video reviews. The choice of recording equipment will depend on the scale of your video and your needs. If you do not have too high requirements for image quality, you can carefully learn how to shoot and use your smartphone to record. If you require beautiful and sharp video image quality, you should look for and invest in a camcorder for the job. Some other supporting devices include cameras, flycams, microphones, laptops, anti-vibration devices, stands, sliders, or recording devices...
4.3. Step 3: Proceed to filming
The next step in filming the review clip is to realize the script you have created. When recording videos, you need to concentrate highly and apply recording techniques to perfect the video in the best way. Additionally, before starting, you need to check the battery status of the recording device. This is to ensure the recording process is not interrupted.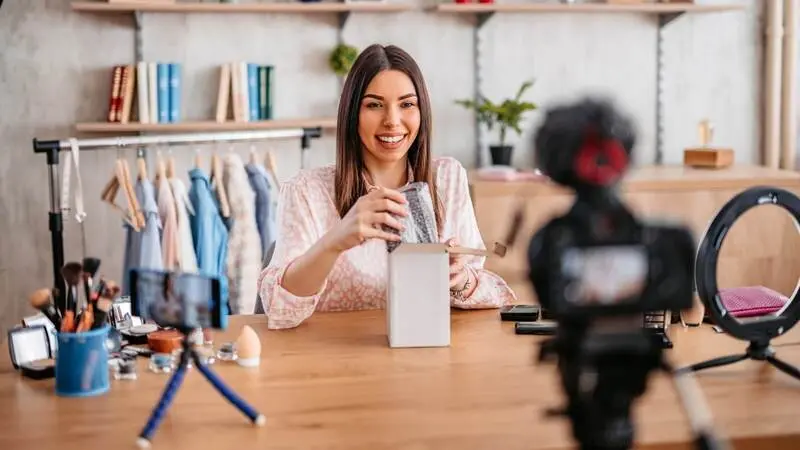 Proceed to record the video
When filming a product review video, you should choose equipment that helps limit noise so the video doesn't need to be edited too much. Additionally, you should shoot a full range of frame sizes including panoramas, medium shots, close-ups, and portraits. You should choose the best camera angle for yourself and limit zoom when filming. This will make the product review video more professional and complete.
4.4. Step 4: Post-processing
Post-processing is the last step but also an important step that determines the perfection of a product review video. You need to cut and edit in the most professional way before bringing this video to viewers. This process is to remove noise or move to a new segment as smoothly as possible.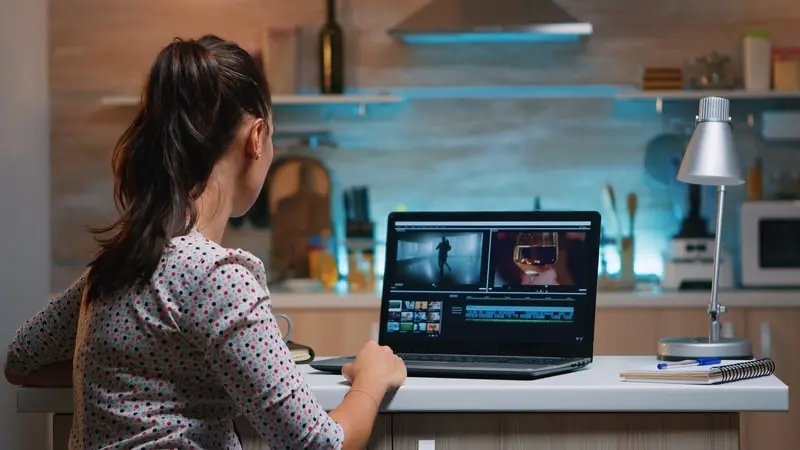 The final step is post-processing
Some specialized software for post-processing includes Pro Tools, Cinema 4D, Adobe After Effect Adobe premiere, etc. But if you only use a smartphone to record video and edit post-production, you can use software like Video leap, Kinemaster, Perfect video, Lumafusion, Imove, Splice,... In post-processing, you can use background sound, or choose to combine sounds, combine music and add some other sound effects. This will make your review video more lively.
5. What should you keep in mind when making a video review?
Some things you need to keep in mind when producing a product review video:
5.1. Video reviews need to provide enough important information about the product
The goal of viewers when looking for review videos is of course to better understand the details of the product. If the video content can solve their questions and problems, your video will spread more widely. On the contrary, if the product review content in the video is too sketchy, viewers will find and access other, better quality video reviews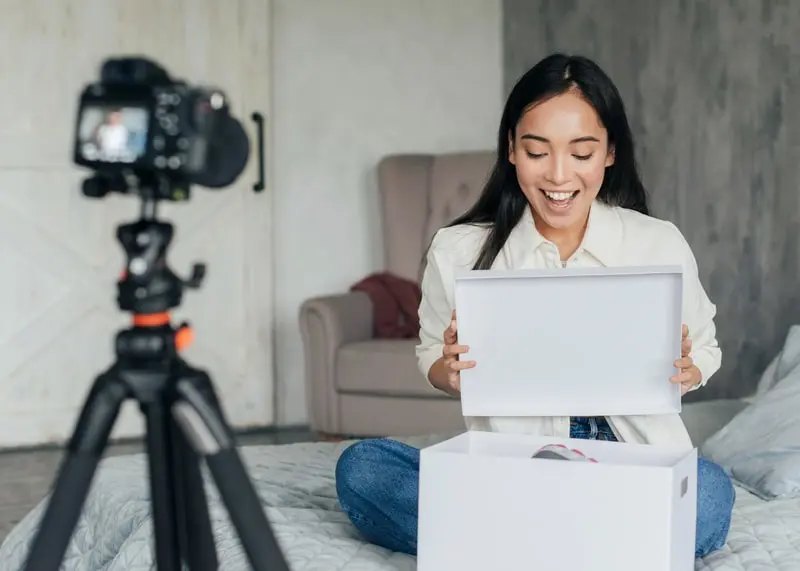 Video content needs to provide complete information
Therefore, when building a product review, you need to strictly control the content to ensure that you provide all important information to viewers. However, a fully detailed product review does not mean you can write ramblingly and at length. You design a content script that goes straight to the heart and puts yourself in the viewer's position to capture their psychology, behavior and emotions.
5.2. Share your own feelings and opinions objectively
Most people are capable of finding out basic information about a product on their own. Therefore, if you constantly repeat the basic content of your product, viewers will feel extremely bored. What viewers really need in video reviews are objective opinions, actual comments after you experience the product or highlights that they don't know about the product.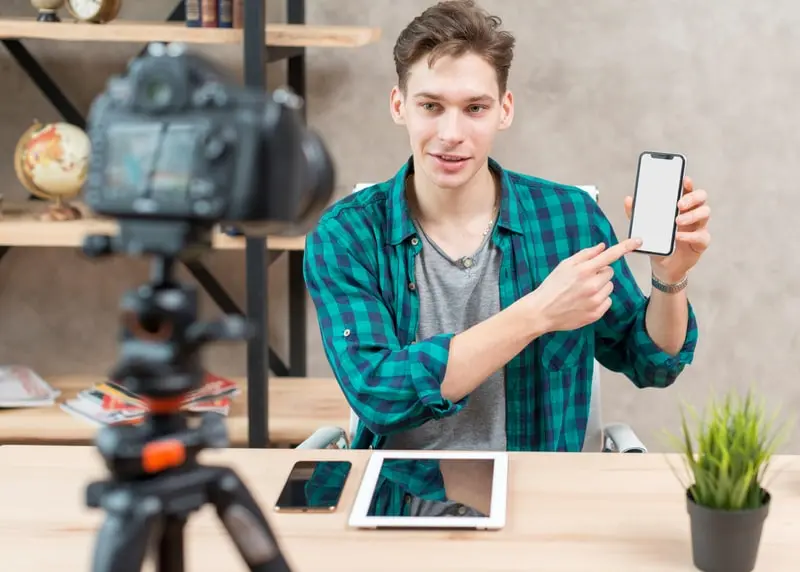 Reviewers need to share their objective opinions in the video
Besides, you need to remember that no product is absolutely perfect. Therefore, when recording a product review video, in addition to focusing on the advantages, you should reflect at least 1 or 2 disadvantages. You need to include them in your video content appropriately and wisely. This will make the video attract more interest. Because it contains objective feelings, it wins sympathy from the audience.
5.3. Need to combine product features and benefits
One way to make your product review video attractive to viewers is to not just focus on features. You also need to analyze in depth the benefits that the product brings. If you only focus on the uses of the product without mentioning the benefits, you will have difficulty convincing customers to buy and use the product. Instead, evaluate the product fairly from a user's perspective. Because viewers often prefer to hear genuine reviews rather than advertising content.
Review focuses on the benefits associated with the features of the product
5.4. It is not necessary to show your face on video
What to do when you want to create a video reviews for various products but you feel shy about appearing on the video? The good news is that you may not need to appear in product review videos. Because there are many videos that still achieve high view milestones with just the appearance of a pair of hands with the product throughout the video. This style of video is called POV (Point of View).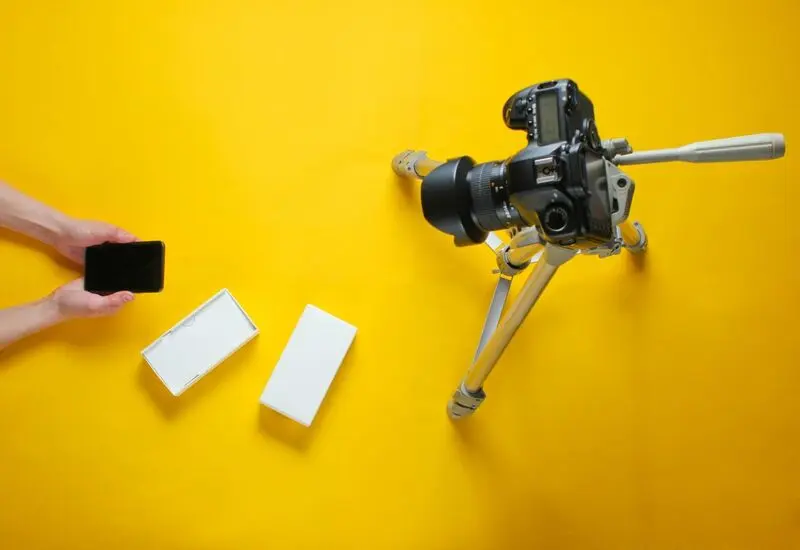 Apply POV style when you don't want to appear on the video
5.5. Limit unnecessary content in video content
The first content you should limit mentioning in a product review video is price information. You should only mention when the advertised product has a fixed price and does not change. The price of a product can always change, which will sometimes cause you to abandon the entire video just because of one wrong detail.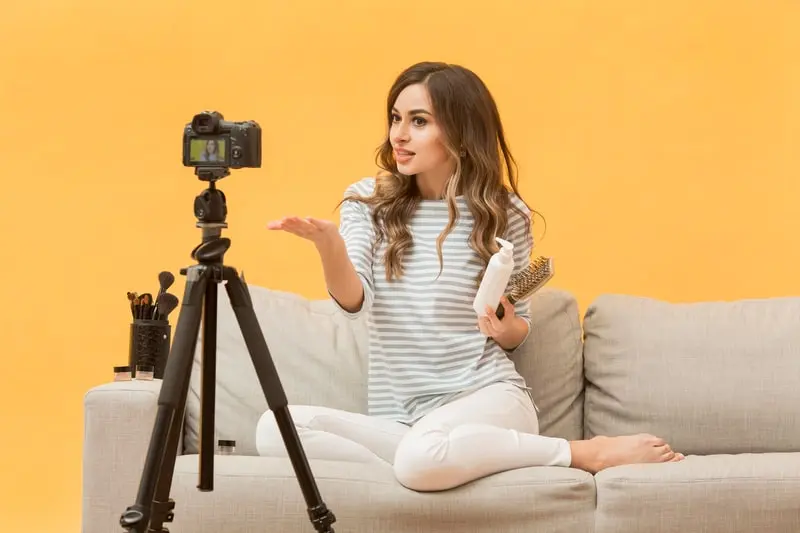 Price should not be included in the review clip
Unnecessary content in video reviews is calls for viewers to subscribe to the channel, follow or like the fanpage. Your video can be posted on many different social networking platforms. When viewers are watching your video on your fanpage, but you are asked to click the button below to follow your Youtube channel. This will show incompatibility and lack of professionalism.
5.6. Video content must be created to be attractive and engaging
Rereading information, characteristics and product features from the manufacturer as "a machine" is a common habit in many new review channels. This is a very uncreative way of building a video and can easily make the audience feel bored. You can start filming a product review video by mentioning a problem that customers often encounter. Then you recommend the product and explain why it would be a solution for them.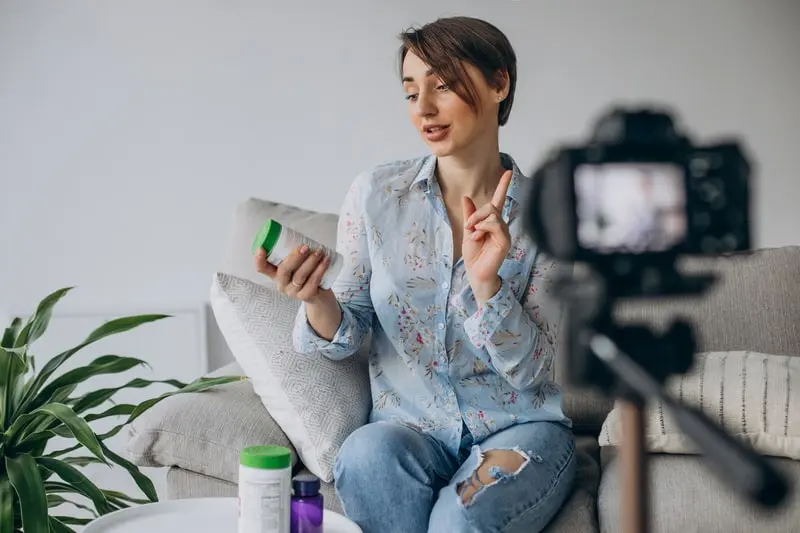 Build engaging and engaging content
5.7. Always put the viewer experience at the center
Advertising review videos that are untrue and intentionally amplified will sooner or later be turned away by viewers. Therefore, you need to keep in mind that you must always prioritize the viewer experience first. You should not review in a way that begs customers to buy the product. Please advise enthusiastically to help them choose the most satisfactory and economical product.
Prioritizes viewer experience
5.8. Place a convincing appeal to the right buyer
This is an important note that cannot be overlooked for businesses and sellers. After finishing introducing the product in video reviews, give a practical call to action to the customer. The appeal here can be a 50% discount for the first 100 customers, or free delivery with invoices from 500,000 VND,...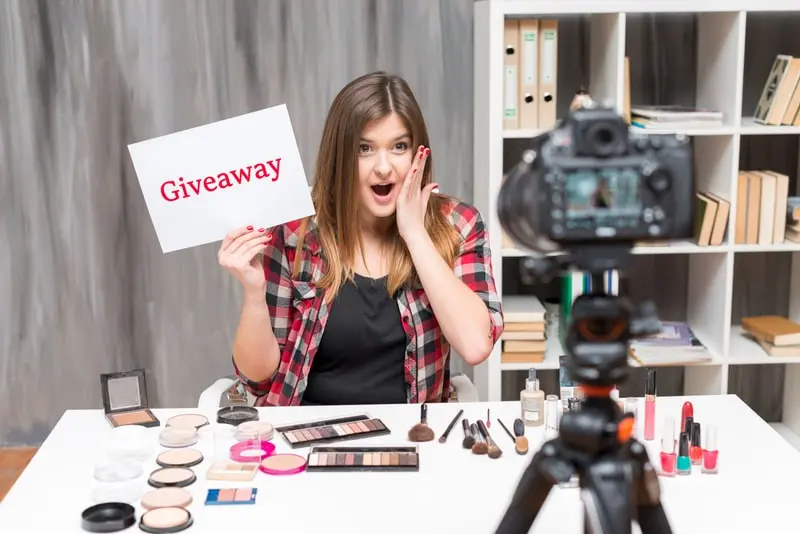 Convince viewers through the review clip
In general, video reviews are a marketing method favored and applied by many businesses. Hopefully you have gained more useful and useful knowledge for your product promotion process through the article. When you need support with any issue, please contact Viewfinder Media right away!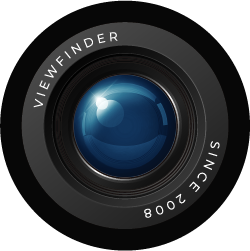 Founded in 2008, we specialize in producing TV shows, ad videos, TV commercials, and other types of content. We have continuously improved our services to become one of the top production houses in Vietnam. We offer our clients the perfect service and deliver the most effective creativity.