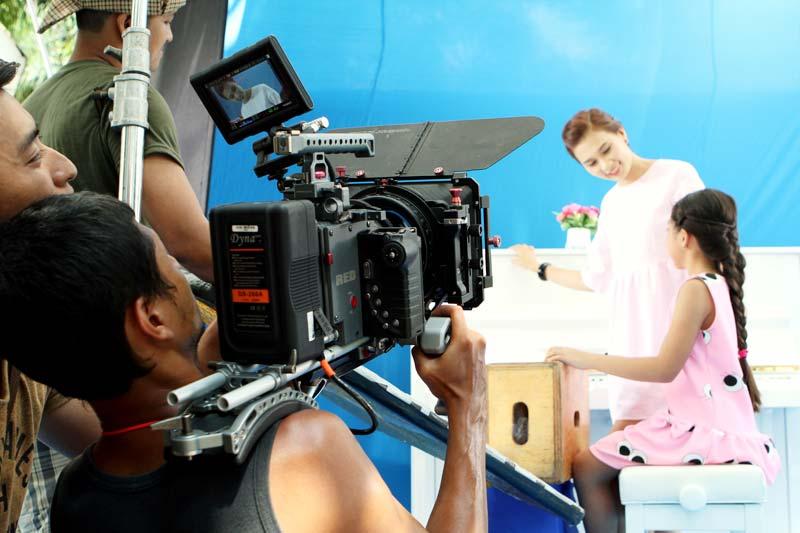 Corporate promotional film is no longer a strange concept, businesses have taken advantage of this form to find new customers or simply increase brand awareness. If you are looking to learn about this topic, do not ignore the following article on Viewfinder Media!
1. What is a corporate promotional film?
Corporate filmmaking is the production of short videos that are built according to the client's script. With the purpose of conveying information about the business to more people, or simply a channel to be able to reach between businesses and customers…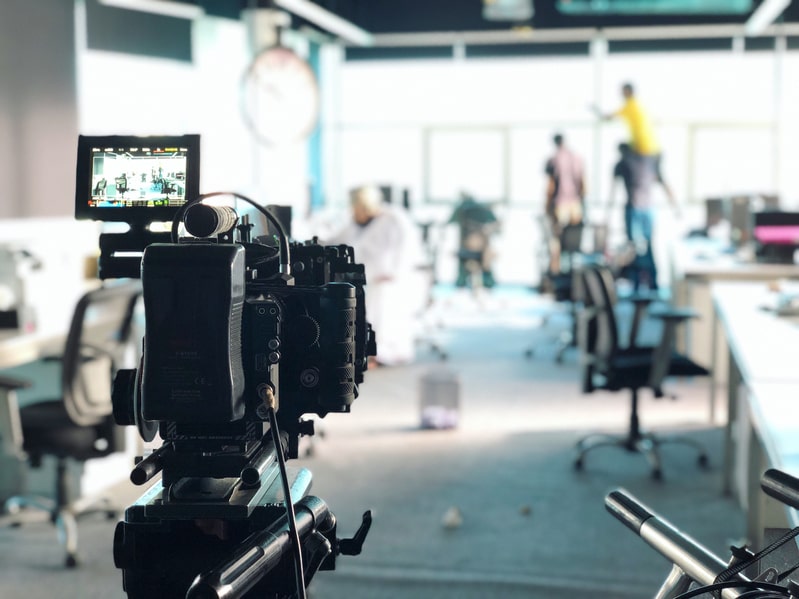 What is a corporate promotional film?

A business promotional film is a short film with a duration of less than 10 minutes, conveying images and sound to viewers in the most extensive way. If your business wants to introduce its partners to its information with a video instead of a competency profile or wants to give its customers the most overview, you can look that do advertising film company to request the performance of this type of film.
2. The role of corporate promotional film
Corporate film advertising plays an important role in introducing information to customers and partners. Corporate video service was born with the aim of replacing the traditional way of accessing information of businesses such as newspapers, and distributing leaflets, now in this way, customers will watch advertising videos through Images and sounds.
Introduce the business and its products.
Drive directly to the consumer buying action.
Encourage customers to learn about information about businesses and products.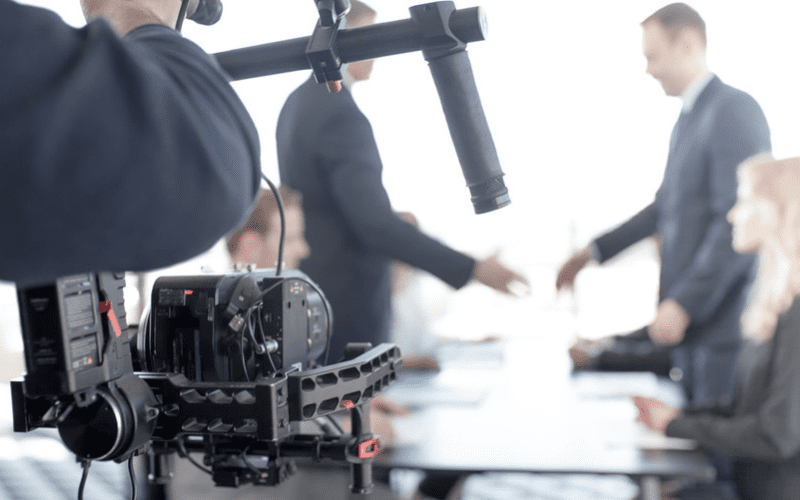 Corporate film advertising plays an important role in conveying the message of the business to customers

Create a link between the product and the consumer needs of the customer.
Recall the product to consumers and motivate them to buy again.
Besides, it also answers questions for businesses such as:
The business you just established? Want to bring your products closer to customers?
Do you want to convey your message to customers in the most impressive way?
Do you want customers to know the value and benefits they get when using your products and services?
Want your brand to reach more people?
Do you want a new product to be launched into the market that will be more well-received by customers?
3. Types of corporate promotional films
What types of corporate advertising films do you know on the market today?
Film advertising business capacity:

This is one of the popular and familiar ways that almost every business has it. This type of film mainly carries the message about the capabilities of the business and the good services that are available to customers. Corporate TVC is a good way to communicate quickly and effectively with customers.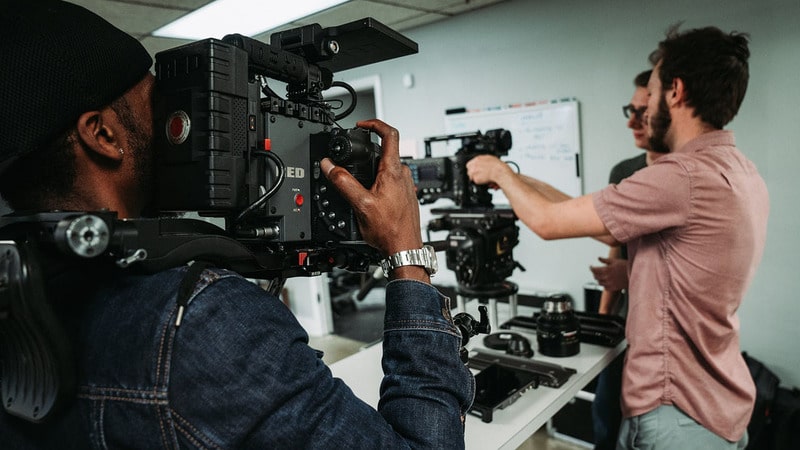 There are many types of corporate promotional films

Promotional film:

With this type of film, when producing, businesses focus a lot on a product line or a product launch time. For product lines that are goods in the FMCG market or services, this will be the most commonly used form.
Movies, customer feedback videos:

In order to provide products to thousands of customers, feedback on the product's reviews is indispensable. That is the true sharing of the core value of the product as well as the business. Since then, the trust of customers is enhanced.
Workshop documentaries:

This is the simplest and most effective form of recording the images that businesses have deployed before at seminars and events organized by enterprises themselves. This content will easily be edited into videos with the main content to send to interested partners.
4. Notes when making corporate films
Some notes that producers need to know when making corporate films:
4.1 Defining goals and styles
Before writing a script for a corporate promotional film, the first job to do is to define a specific goal for the film. It could be making a movie for a marketing campaign, anniversary, gratitude, communication, or an event... At the same time, it is necessary to determine who is the audience to reach the video that the business is aiming for. From that goal will come the implementation of video content that needs to be built in the appropriate style that the business wants.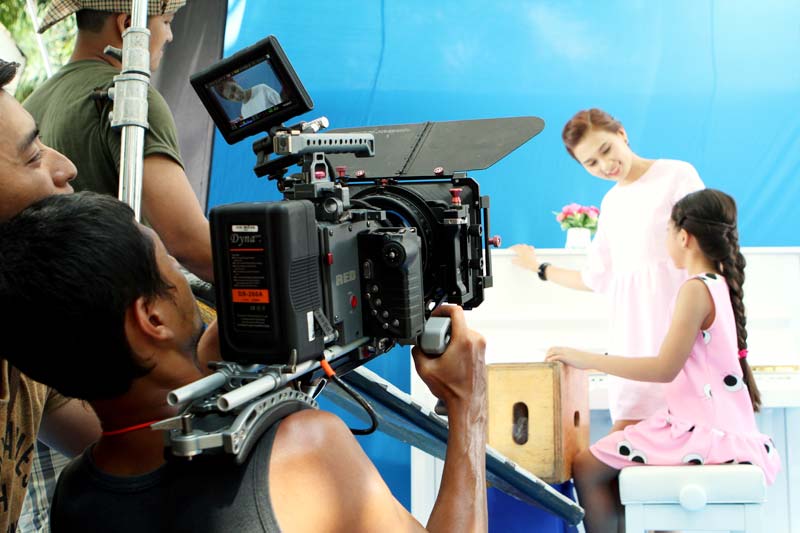 Define your goal and style before you start shooting

4.2 Pay attention to content
After having a suitable idea, the film producer will realize that idea into a script that fully conveys the content. Currently, audiences as well as businesses have many means to access information in an instant. This requires the producer of corporate film advertising to always be sensitive in conveying content to viewers. This will make the film introducing the business not only carrying information but also showing the dynamics of the business.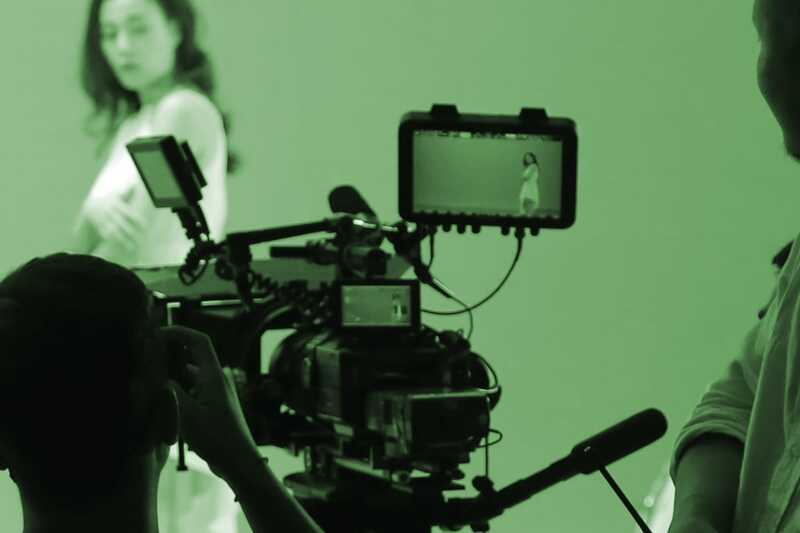 Content is the soul of the movie, so special attention should be paid to

4.3 Consider the length of the movie
The length of the movie is equally important to help you determine the cost of production and content allocation for the entire video. Typically, a corporate promotional film will last from 5-10 minutes. With this amount of time, businesses need to determine what content they need to convey so that they can be arranged and distributed in each film stage.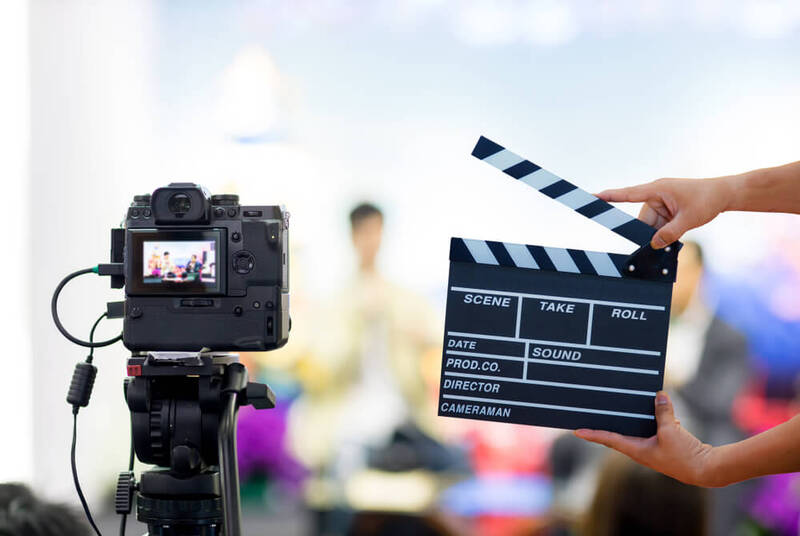 Need to consider the length of the video to save money

4.4 Avoid using dry technical words
In-depth words are only for people in the industry, but for customers, they can be anyone out there. If you use in-depth, too confusing words, it will make the video of the business less attractive and the message transmitted will be misunderstood and eventually cause unnecessary consequences for the brand.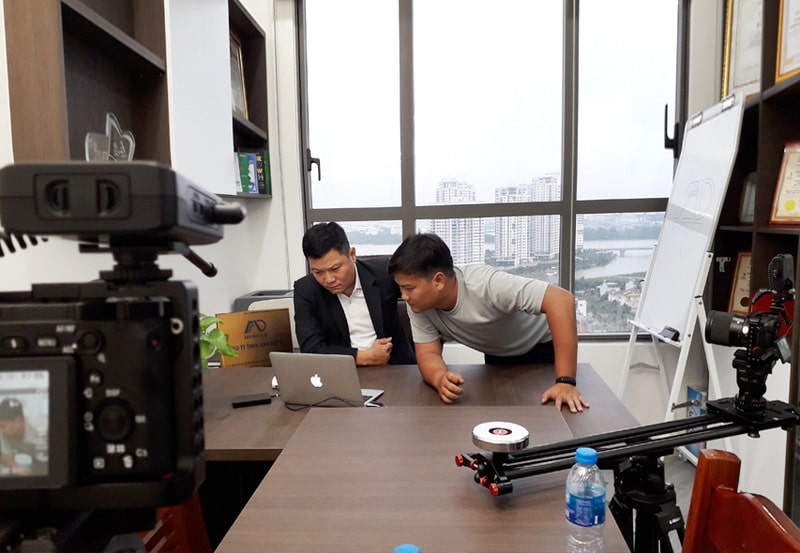 Do not use specialized words

4.5 The art of storytelling
Don't let your corporate promotional film trailer be like a presentation where there are only long and dry lines. Let the stories speak and turn the TVC into a lively movie, touching viewers' hearts with storytelling and unique ideas.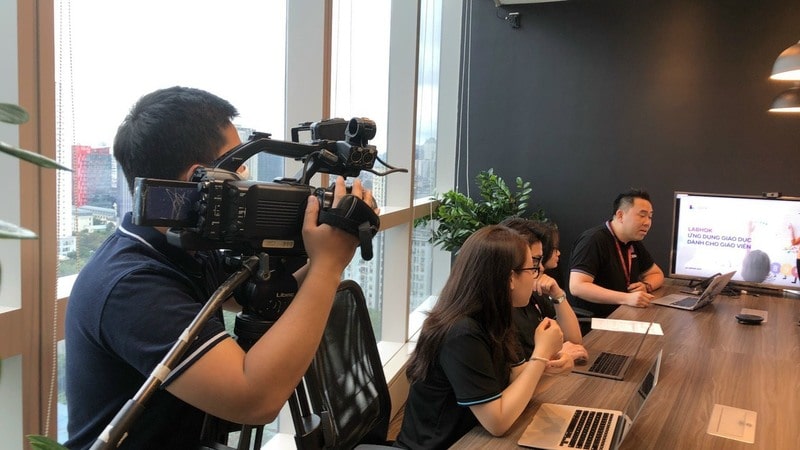 Let your storytelling touch the hearts of your viewers

4.6 Choosing a reputable corporate film production unit
Content is important, but to contribute to this success, a professional video recording unit is indispensable. This production team captures and understands the core values that the business wants to convey to viewers. Therefore, it is advisable to choose a reputable, breakthrough, creative film production unit with concepts, ideas, and logically arrange layout and context to create a video with the best message.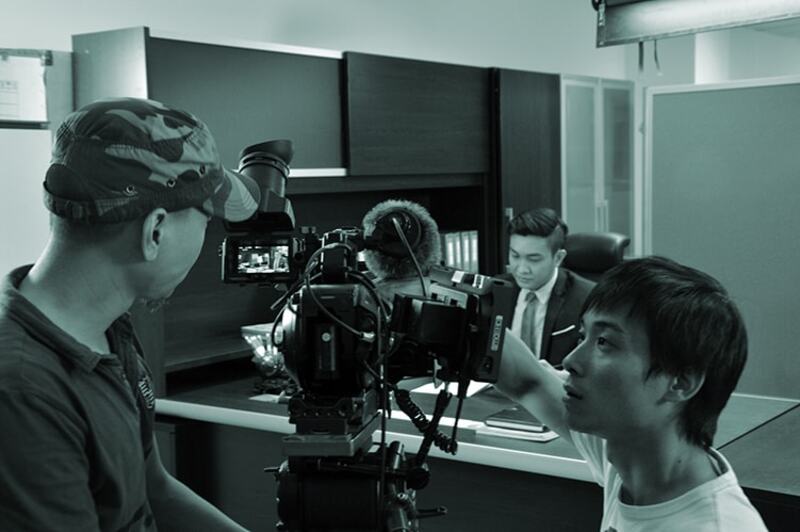 Choose a reputable and professional production unit

5. Distinguishing corporate advertising film and advertising TVC
| | | |
| --- | --- | --- |
| | Corporate promotional film | TVC advertising |
| Time | It is 3-5 minutes long or maybe longer. | Has an average length of about 30-60 seconds. |
| Content | Long-form content full of detailed information about the business. | The content is often filtered, carefully selected but still ensures the message is conveyed in the most complete way. |
| Play form | Broadcast at seminars, conferences, post on company website. | Widely released on social networking sites, television. |
| Target audience | Within the framework of customer partners. | The audience is very diverse, consumers include all ages and genders. |
6. Viewfinder Media - The leading producer of corporate advertising video
Viewfinder Media is a reputable photography and videography unit. With many years of experience in the industry, is a unit specializing in production for corporate promotional film projects. Viewfinder confidently brings to customers the leading prestigious and professional corporate film advertising service in the market. The young, enthusiastic team handles flexible situations on set to bring the most perfect footage to both businesses and viewers. By choosing Viewfinder, you are completely assured of the quality of products and services..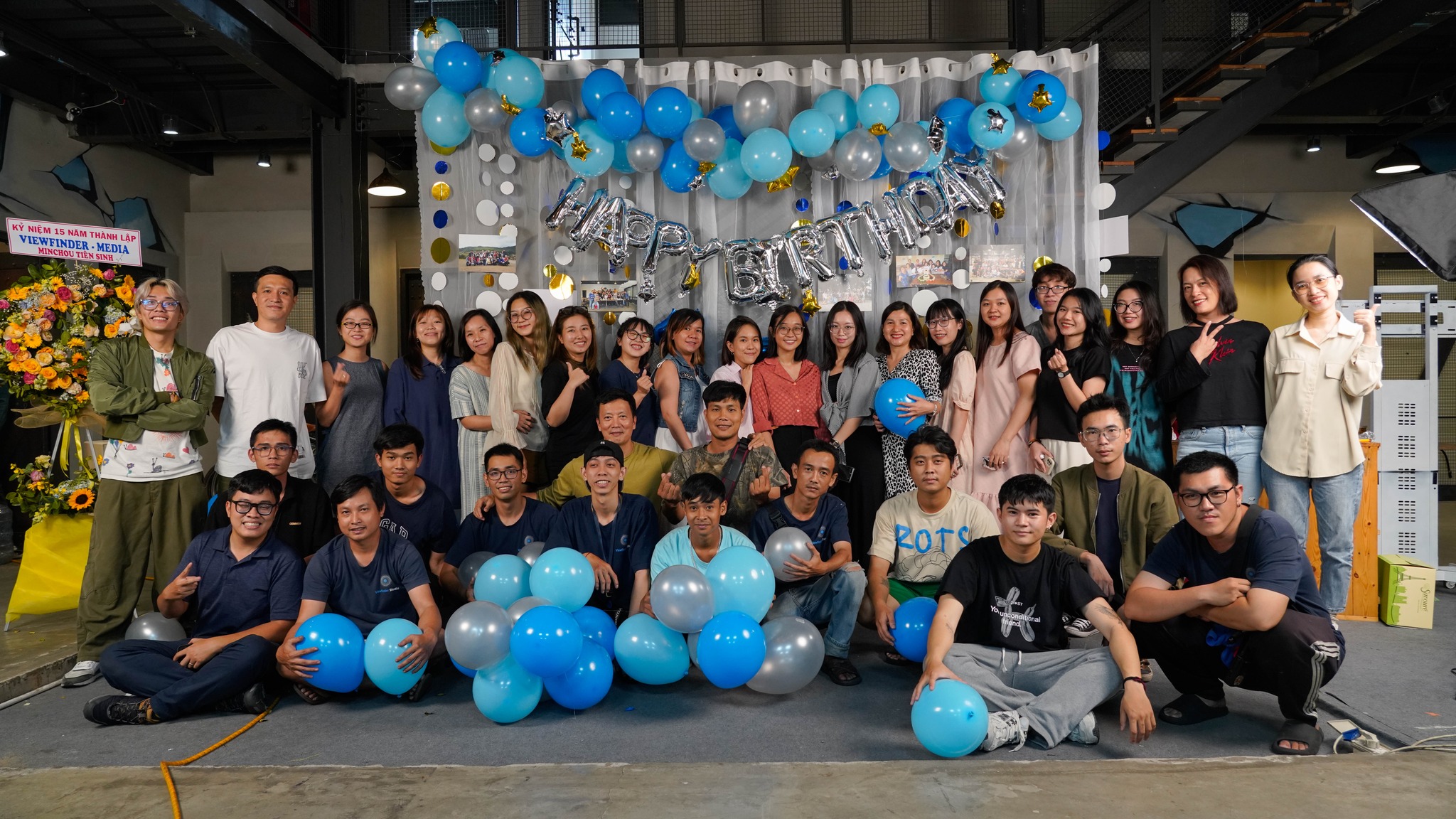 Viewfinder Media - the leading prestigious film production unit on the market today

Above are a few tips that can be pocketed to make an impressive corporate promotional film. Hope this article will help you to solve some of your questions. If you have any questions, don't hesitate to contact Viewfinder Media.

corporate promotional film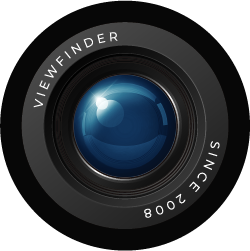 Founded in 2008, we specialize in producing TV shows, ad videos, TV commercials, and other types of content. We have continuously improved our services to become one of the top production houses in Vietnam. We offer our clients the perfect service and deliver the most effective creativity.