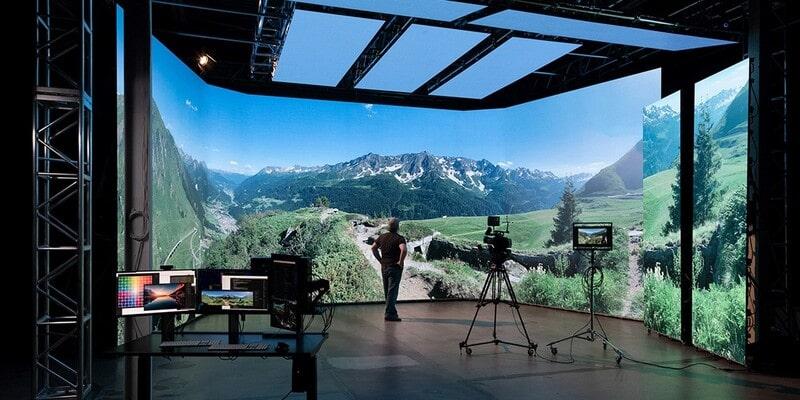 Currently, 3D virtual studio must have been no stranger to film-making subjects, especially professionals. This skill helps blockbuster movies become more professional with sophisticated techniques, characters, images, and vivid backgrounds. Why virtual studio, what are its benefits and applications? Let's learn more about this type of studio with Viewfinder Media in this article!
>>>> LEAR MORE: Professional video production for advertising (video production)
1. What is a 3D virtual studio?
Virtual studio, also known as 3D virtual studio, combines real and virtual with the participation of people or objects that interact with real characters. The rest of the scenes, spaces, business logos, and interiors can all be reconstructed using computer graphics software.
When filming, these characters will stand in the background of a colorful green tree. After that, the production technical team will integrate the images and videos. However, creating a 3D background when recording creates a realistic feeling for the viewer.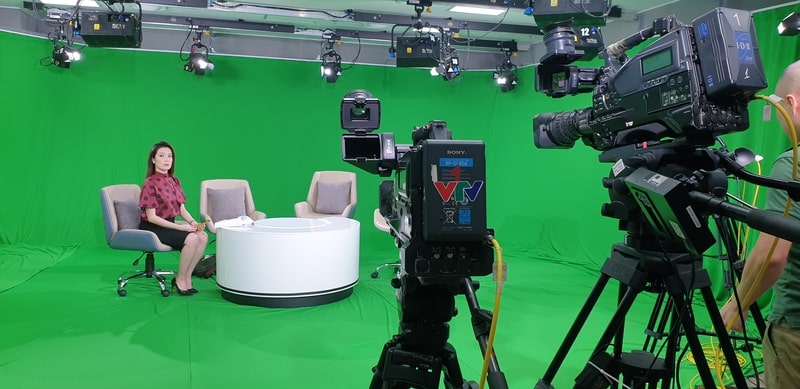 Meaning of virtual 3D studio

The 3D green screen virtual studio is currently a trend, built without much difference from the dramatic stage. The most used for the production of promotional videos, editing, ... We can also promote creativity with background images, sound combined with eye-catching effects. This is very effective in attracting viewers and enhancing the appeal of the footage.

>>>> CLICK HERE: What is a production house and what information should not be missed
2. Benefits of using a 3D virtual studio
Using 3D virtual studios can show viewers professional images, which are mixed between real people, real scenes with some scenes, virtual environments. Therefore, virtual studios are currently being abused by many businesses. Here are some of the benefits that virtual studios offer:

Unaffected by the risks of erratic weather and bad terrain.
Save maximum electricity cost and actual studio time.
If the behind-the-scenes engineering is good, create images with depth, true to every specific detail. This gives the viewer a new and lively feeling.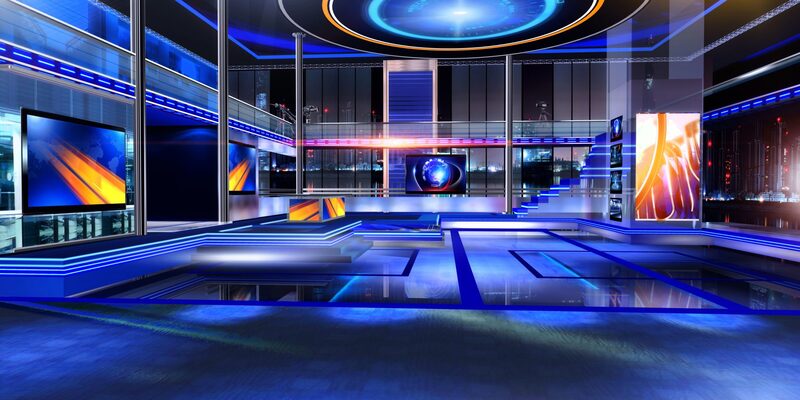 Time is no longer an issue when using a virtual studio

There is no need to switch a lot between shooting locations when using a virtual studio. This can save you a lot of time and effort.
Post-production should be simpler.
Virtual studios help you maximize your budget because studio rental costs are also very reasonable.
Currently, virtual studios have a large degree of recognition, so finding a rental unit for the studio is no longer a problem.
Saving you time and saving more because 3D graphic design and construction take only 5-7 days. Meanwhile, the design of the real film studio needs 15-20 days, needs more people, and more money.
3. 3D virtual studio system
The camera system in the 3D virtual studio is equipped with a navigation system. block provides the location and movement of the camera to the computer. The image recorded from the camera will be specified as the front layer image and the graphic image generated by the computer as the back layer image. Then, the previous layer, the next layer and the skills will be combined together to create a vivid image for the viewer.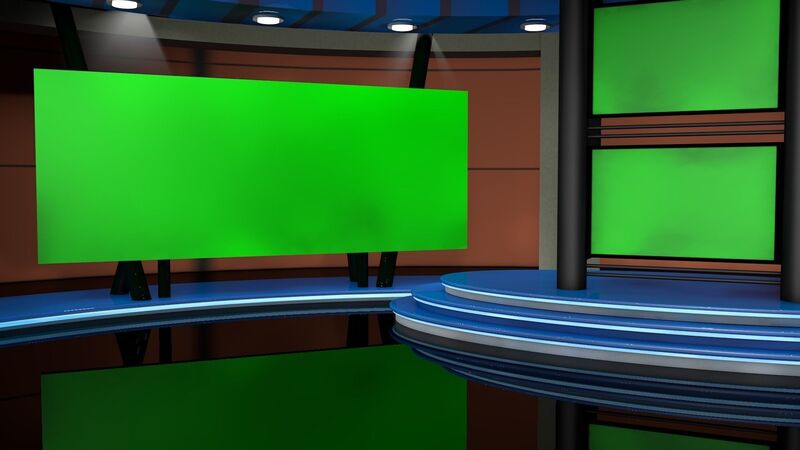 ChromayKey system in virtual studio

In addition, there is ChromayKey which is another important part of the virtual studio system. Actors will act in the virtual field after being painted green or blue. When the image obtained from the camera is fed through the ChromaKey machine, it separates the actor's image from the blue background and merges the actor's image with the latter layer. Finally, the image in the product that the audience sees is the image of the actor on the graphic background.

4. The school's application uses virtual movies today
Not only in the field of movies or filming TVC advertising, but 3D virtual studios are also very popular in:

4.1. Direct
After the COVID-19 pandemic, online media platforms and social networks have proven their effectiveness even more. Currently, live streaming on Facebook, YouTube, or Tiktok applications is being paid special attention by many businesses and brands. Therefore, live streaming with a virtual studio has become a trending trend thanks to its great interactive value and extremely modern and professional images.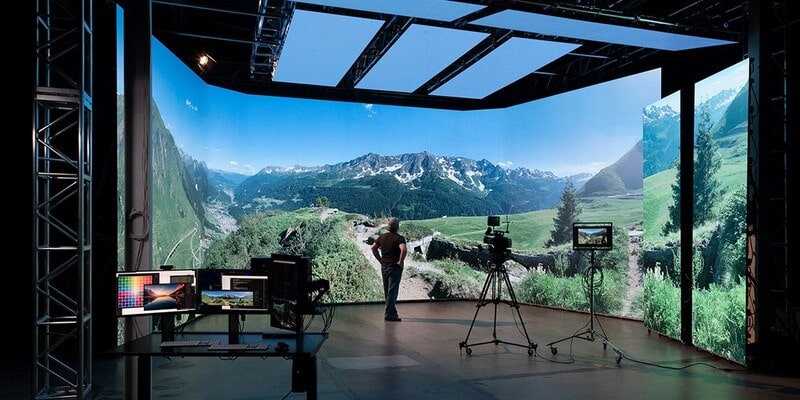 The virtual studio is applied when broadcasting live on social networking platforms

4.2. TV show
3D virtual studios have been applied to the programs of many television stations for a long time. Especially with political news content, taking advantage of the strength of the virtual studio brings high information efficiency many times with the way of reporting and commenting on the media system. In addition, children's programs, and weather forecasting programs are also applying this information technology through the use of dynamic maps, wind images, ...


Application of virtual studios to broadcasters

4.3. Virtual event
3D virtual field video is also widely used for presentations at events for marketing and commercial purposes. This new shift is being explored in fashion actor afternoons, car launches, art spaces, concerts, television, architectural exhibitions, and more.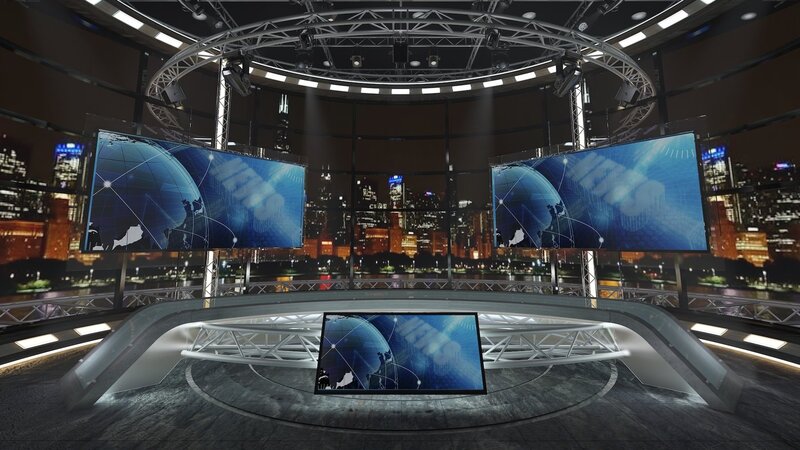 The application of virtual studios in virtual conditions for marketing purposes

The above article includes information about 3D virtual studios and their benefits in the current trend. The development of modern technology requires us to speed up the process of exploiting novel technologies. So we hope this article can send you a lot of useful knowledge. If you have any questions that need to be answered, quickly contact Viewfinder Media!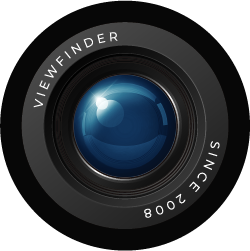 Founded in 2008, we specialize in producing TV shows, ad videos, TV commercials, and other types of content. We have continuously improved our services to become one of the top production houses in Vietnam. We offer our clients the perfect service and deliver the most effective creativity.