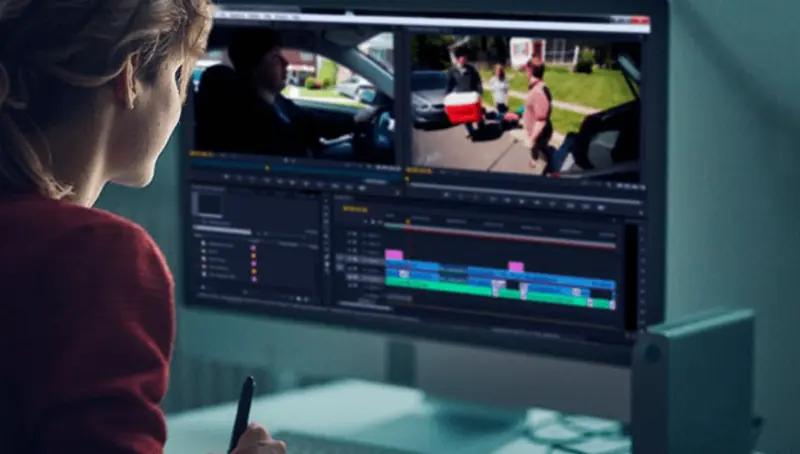 Are you looking for simple video editing instruction at home? In fact, nowadays as technology is increasingly developed, just a phone can help you have a vivid and sharp movie. Especially with the explosion of entertainment video applications such as tiktok, instagram, youtube,... Therefore, the video editing or film editing industry has become one of the professions that attracts many young people. So shoot and edit videos to create unique footage that attracts viewers. Let's find out with Viewfinder Media through the article below.
>>>> LEARN MORE: Professional video production for advertising (video production)
1. Simple, professional video editing instructions
In recent years, video recording and editing services have become increasingly popular. Because modern technology is increasingly developing, especially the tiktok application, which attracts a huge number of viewers. That's why many businesses have used video editing to bring their products closer to customers instead of promoting on common advertising platforms. To create a viral video that attracts viewers, below are some video editing instruction that you can refer to.
1.1 Prepare script ideas
Preparing a script idea is one of the first and important steps to building a unique and attractive video. In this step, the video editor is required to have many years of experience in the profession. They are the ones who are able to give advice on writing down specific ideas or sketches before filming the video. In particular, when planning a script, you need to pay attention to issues such as the target audience and what the video wants to convey? What is the purpose of the video?... From there, you can consider how to prepare the video appropriately.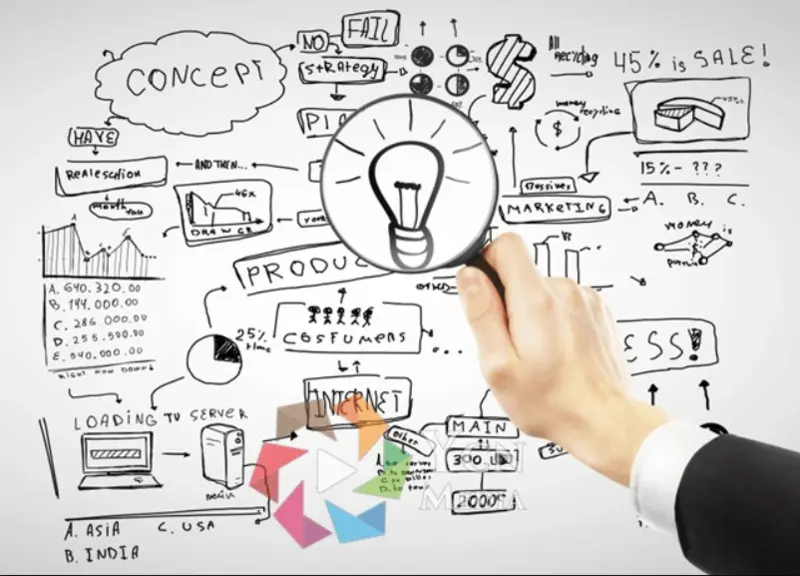 Preparing a script idea is the first and important step in building a video
1.2 Select footage
Selecting Footage means choosing raw and unedited footage. Mostly, there will be scenes that you have to reshoot many times. Therefore, you need to pay close attention to this step because it greatly affects video recording. On the other hand, here users need to arrange the scenes to fit the pre-planned script. At the same time, the editor also needs to check which scenes do not meet the requirements to notify the filming crew to fully supplement them.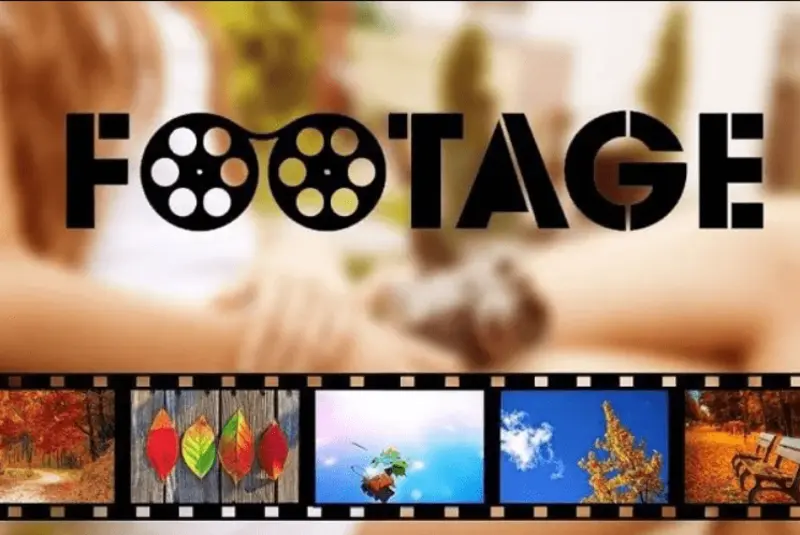 Selecting Foogtage means selecting raw and unedited scene
1.3 Arrange the scenes
Arranging your shots is one of the important steps in a video editing instruction. After selecting appropriate and satisfactory scenes, you need to arrange the scenes in the order of events as established in the script. Besides, to have the optimal video you should consult with the customer, director or producer. From there, it is possible to create the most impressive video results.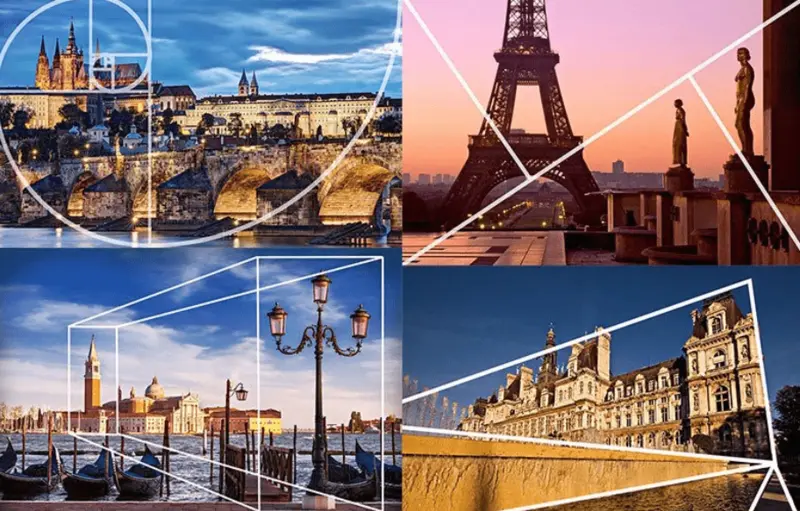 Arrange shots to help the video flow more smoothly.
1.4 Rough video editing
The next step in the video editing instruction is the raw video editing step. This is an important step that requires the video editor to use professional video editing software such as Adobe After Effect, Adobe Premiere, etc. For this process, it is not simply that you organize the way yourself. video editing, but also how to create the message that producers want to convey. That's why you must always discuss work progress with the producer or director if these are their projects.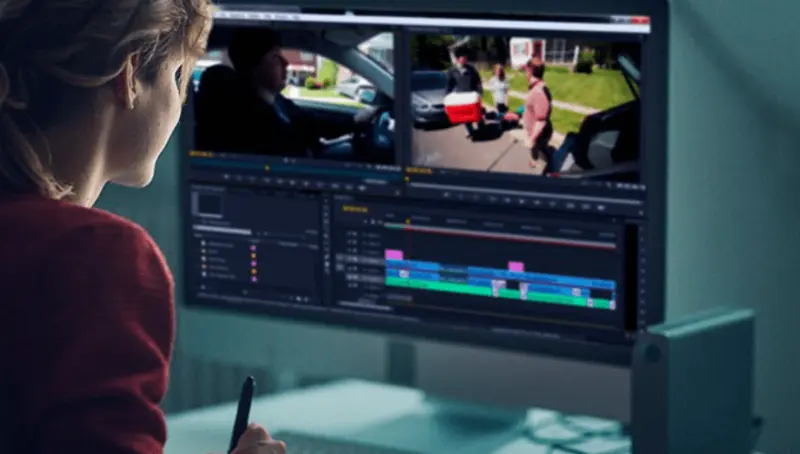 Rough video editing helps check the message the business wants to convey
1.5 Video editing
After completing the above steps, the next thing you have to do in video editing is video editing. This step requires you to follow the business's video editing requirements. In particular, the process of cutting out redundant scenes will include steps such as: effects and effects, adding sound, color editing, viewing and completing the video,...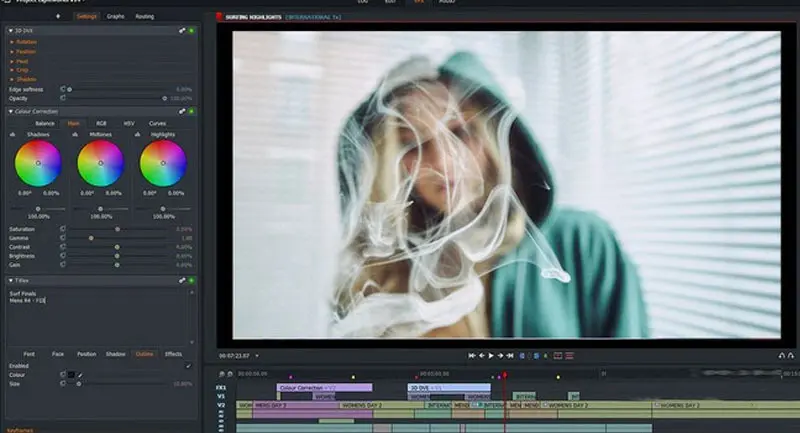 Video editing makes your footage more unique
1.6 Cut out excess scenes
Cutting out excess footage is essential in building a video. At this stage, you need to remove faulty and redundant segments from the rough builds. However, it is necessary to ensure that it does not affect the flow of the story. Besides, you should get rid of inappropriate or unnecessary things. Once all the footage is removed, you should review the video again. If you discover a scene that doesn't make sense, you continue to remove it.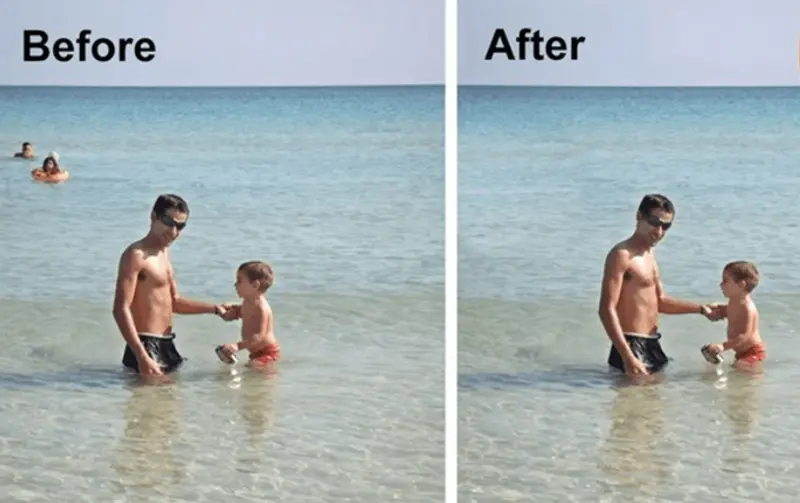 Cutting out excess footage is essential in building a video
1.7 Insert techniques and effects
To make the video more vivid, you need to add some special effects to the video during transitions. The selection of effects helps smoother and synchronized connection between clips. At the same time, sound effects, images,... will help create uniqueness and bring a unique color to the video.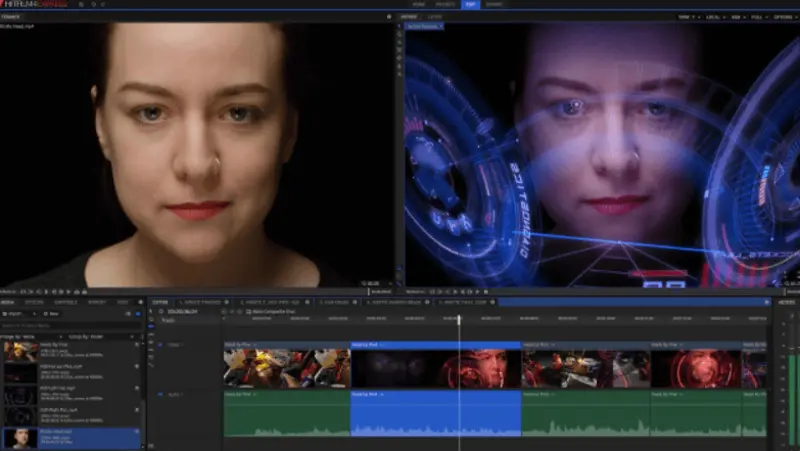 Visual effects make the movie more vivid
1.8 Add sound
Sound is indispensable in the video creation process. Choosing background music that matches the content will help users feel interested in watching the entire video. Especially with Premiere editing software, you can insert background music easily and remove noise effectively.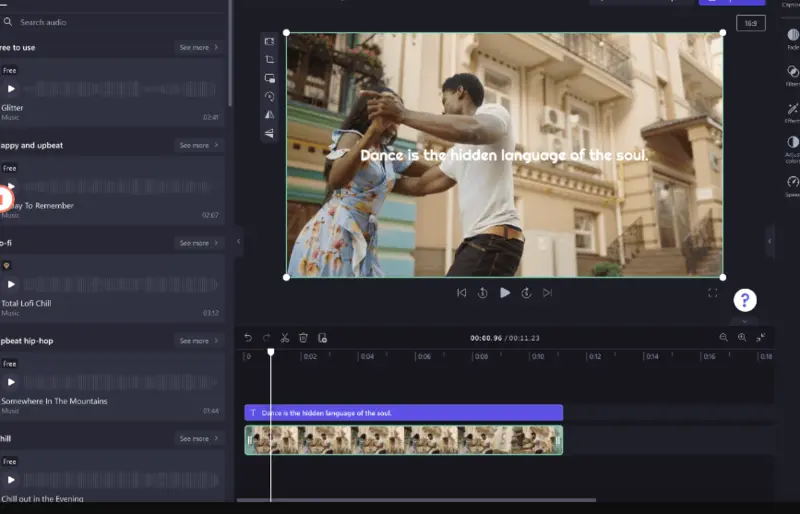 Sound is an indispensable element when building a video
1.9 Color correction
Color correction is one of the final steps in the video editing instruction. This is an important factor in determining the quality and prominence of the video. A video with beautiful colors will arouse emotions in viewers. That's why you should choose video colors carefully and match the context of the video.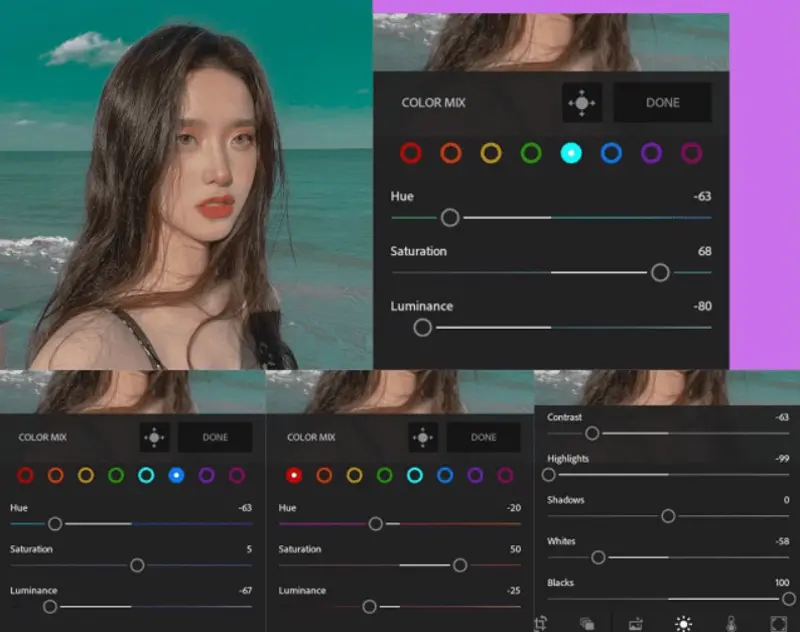 Color correction helps make the movie more familiar to viewers.
1.10 Watch and complete the video
This is the final step of the video editing instruction. After completing all the above steps, you should not render the file but review the video more meticulously and carefully. This helps you avoid mistakes during the editing and video recording process.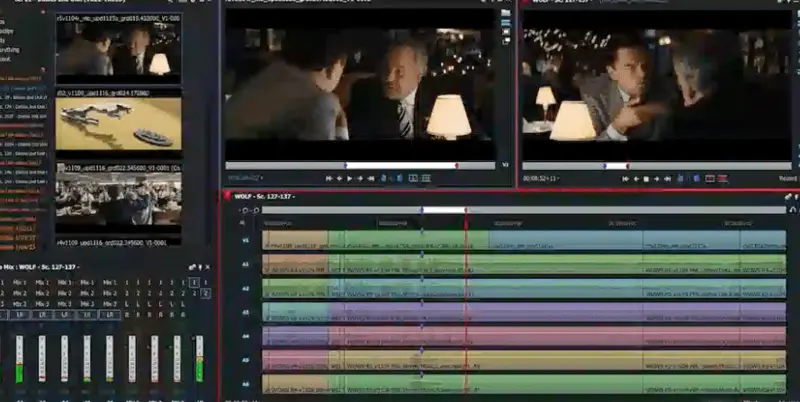 Watching and completing the video helps you check for errors before exporting the file
2. Video editing applications are free and easy to use
In this era of rapidly developing technology, with just a mobile phone you can record a unique and impressive video. With its small size and easy to hold, it is very popular with young people. Besides, with just a few steps and simple video editing instruction, you can create beautiful and unique movies. At the same time, in order for the product to attract high views, you should combine it with unique supporting software such as:
2.1 Instructions for editing videos with VideoShow
Video Show is one of the video applications that helps create movies for your phone completely free of charge. Therefore, it is trusted by many people. Videoshow supports users to quickly create videos from photos with their phones. With this application, you just need to take the photos from the library you want to create a video. This software is installed with integrated video editing tools such as inserting text, setting time, adjusting lighting, etc. You can easily create your own videos to store memories with your loved ones and friends. friend.
Video Show is one of the video applications that helps create unique movies
2.2 KineMaster software
One of the platforms that helps video editing bring outstanding impressive results is KineMaster software. How to create videos from this software is also very simple. Besides, many outstanding features make your movies more vivid than ever. The most prominent of which is the full range of editing, cutting, adding sound effects,...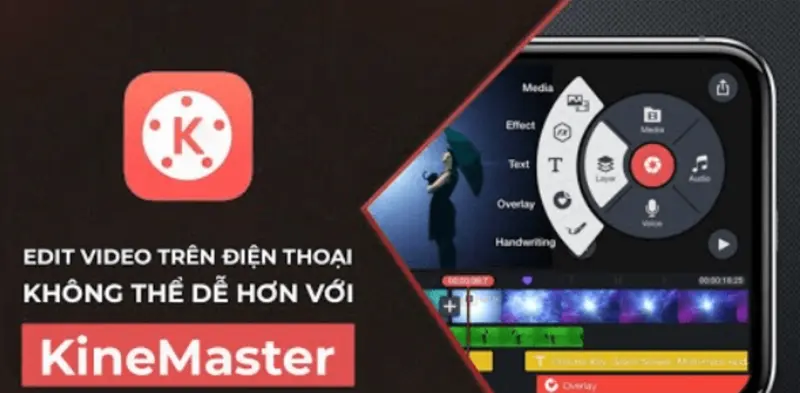 Application to help record impressive videos
2.3 Wevideo software
In video editing instruction applications, Wevideo is software with many outstanding and easy-to-use features for users. In particular, for Android systems, the memory required is 29MB, for IOS it will be 62.9MB before you can download this application to your device. This application provides users with diverse customization tools. Therefore, creating videos also becomes easier. Here, you can also use features such as font, position, color, etc. From there, it gives users a comfortable feeling when using.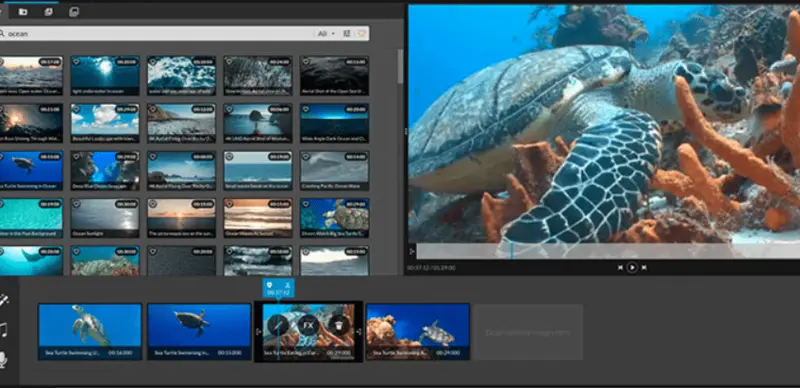 Wevideo is software that integrates many outstanding features
2.4 Instructions for making videos with Adobe Premiere
Perhaps recording and editing videos with the Adobe Premiere application is no longer strange to many people. This tool allows you to easily build unique videos with your phone in high quality. This software is also used by many people right on their computers. It allows you to easily customize as you like to bring the most perfect footage.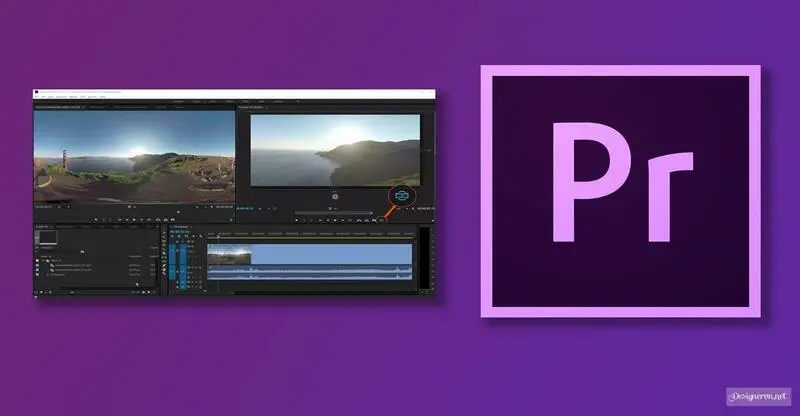 Adobe Premiere application is popular for creating videos
2.5 Vivavideo software
This is software used for both iOS and Android platforms. Vivavideo software was created with the purpose of helping users create extremely high-quality movies. Vivavideo allows users to create a series of videos with beautiful features and filters. One of the big advantages of this application is the simple interface and is very suitable for those who are starting to make videos.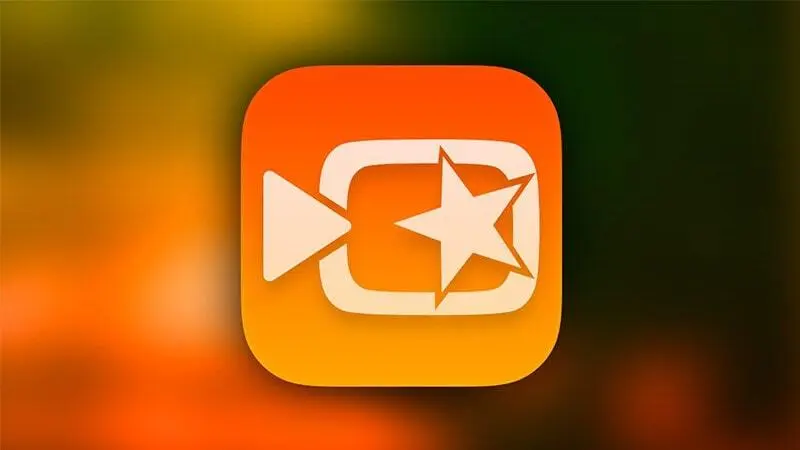 Vivavideo software was created with the purpose of helping users create quality movies
2.6 Movavi Slideshow Maker
Movavi Slideshow Maker is one of the software that integrates many features to create a quality video. The outstanding advantage of this software is that it supports users in making movies and photos with more than 150 image sets and 100 transition effects. At the same time, this tool also allows users to easily upload videos to applications such as Youtube and Google Drive.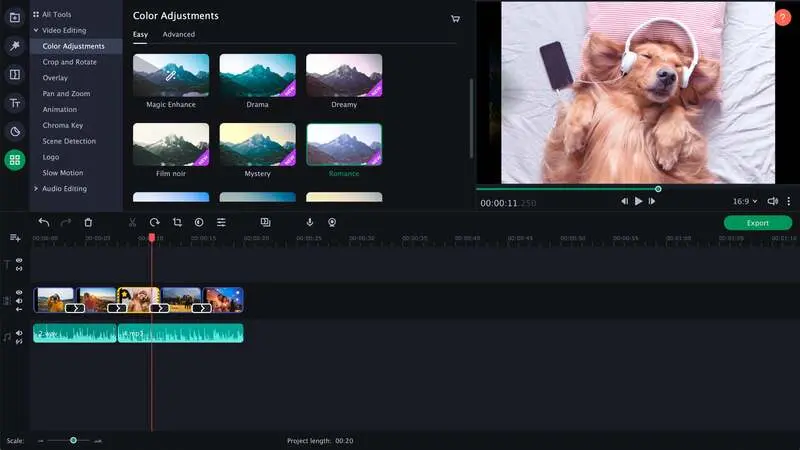 Movavi Slideshow Maker is software that integrates many features
2.7 Instructions for editing videos using Inshot
Inshot is a popular application that helps users edit videos on mobile phones. It provides many editing tools such as cropping, adding transition effects, adjusting speed, etc. This application also supports photo editing with impressive features such as adjusting brightness and brightness. Contrast, photo filters,... With a modern interface but very easy to use, that's why it is popular with users.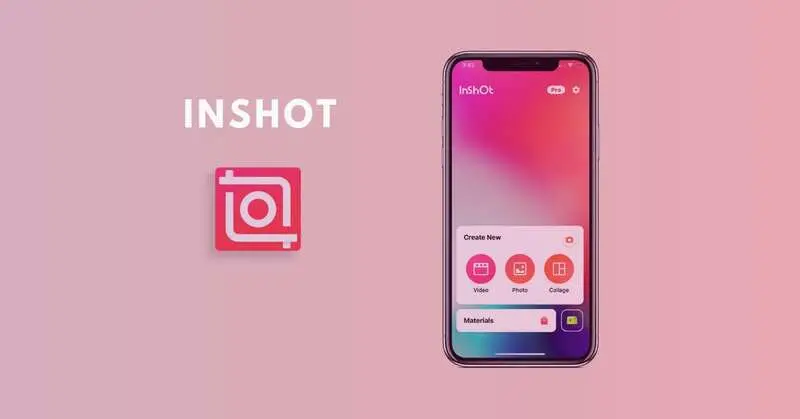 Inshot is an application that helps users edit videos that are quite popular on mobile phones
2.8 ProShow Gold - Video editing application
Proshow Gold has long been known as an application that helps create professional and effective videos. It makes it easy for users to add images and videos in a simple way. At the same time, with many outstanding features, there are a variety of transition effects and themes available that users can choose from.
Proshow Gold has long been known as an application that helps build professional videos
2.9 Windows Movie Maker
Windows Movie Maker software meets all the basic needs of ordinary users in supporting movie making. It helps users easily create unique movies in their own style. With this software, it also helps users with many image formats such as MP3, WMA, JPG, BMP,... However, this software also has limitations that you need to note: it no longer supports Version updates and features are only at a basic level.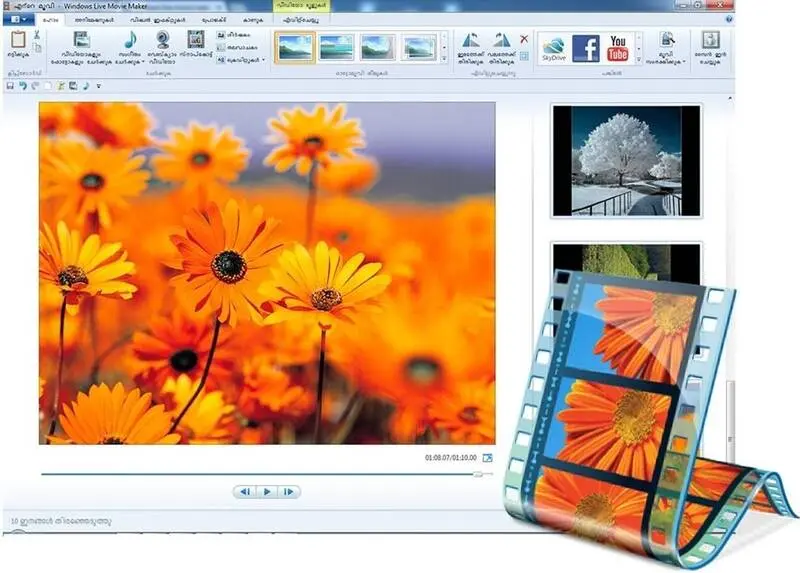 Windows Movie Maker software meets all the basic needs of users
2.10 Filmora9 Video Editor software
For those who are starting to shoot and edit videos, Filmora9 Video Editor software is the right choice for you. This application helps you edit and create simple videos in just a few minutes. On the other hand, the powerful and extremely convenient speed will help you maximize your performance effectively and quickly.
Filmora9 Video Editor is the right choice for those starting to shoot and edit videos.
Above are some suggestions on effective video editing instructions that you can refer to. Through the article on Viewfinder Media, we hope that readers have gained useful knowledge in building effective videos. If you have any questions that need to be answered, please contact us immediately.
video editing instruction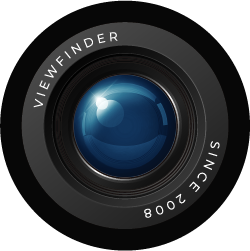 Founded in 2008, we specialize in producing TV shows, ad videos, TV commercials, and other types of content. We have continuously improved our services to become one of the top production houses in Vietnam. We offer our clients the perfect service and deliver the most effective creativity.